UPDATE: Chinese Website Caixin Reports, On Twitter, Li Wufeng Died Monday; Li Wufeng, Senior Chinese Official, Dies After Falling From Sixth Floor Office, Cause Of Death Unknown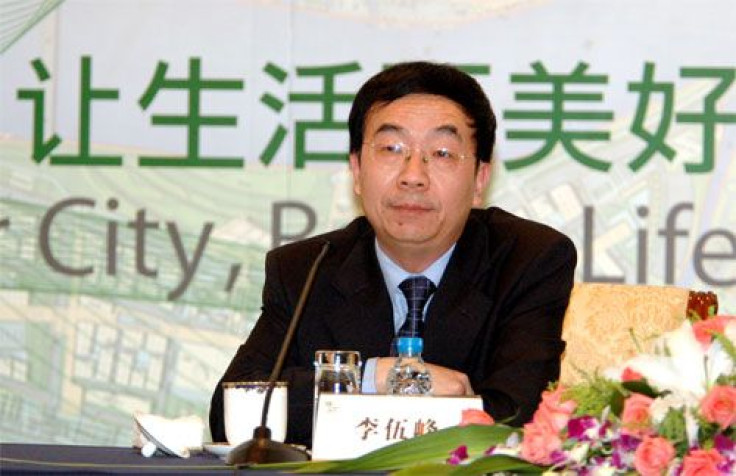 Update as of 2:40 a.m. EDT: Caixin, a Chinese news website, which had earlier on Wednesday taken down a report of the death of Li Wufeng, a senior Communist Party official, said on Twitter that Li's death occurred at about 6 p.m. local time (6 a.m. EDT) on Monday.
Li Wufeng, a high-level minister in China, reportedly fell from the sixth floor of his office building and was killed by the fall, Caixin, a local news site, first reported Wednesday before taking the story down from its website soon afterward.
Details of the incident emerged on another news site, Boxun News, and on social networking site Twitter. It is still not clear whether Li's death was a suicide or a case of homicide.
Li, 57, a senior Communist Party leader, had been in the nation's propaganda system for nearly 24 years and was promoted last May to the post of Director General of the State Council Information Office, according to the Communist Party website.
People's Daily China, a local news organization also said, on social networking site Twitter, that the senior official had fallen to his death from the sixth floor, but did not report any more information about the cause of death or the investigations into the matter.
Li reportedly graduated from Renmin University of China in 1983 with a bachelor's degree and earned a master's degree from the same university in 1988, according to the Communist Party website. He attended the Senior Executive Education Program at Harvard Kennedy School in 2007.
© Copyright IBTimes 2023. All rights reserved.
FOLLOW MORE IBT NEWS ON THE BELOW CHANNELS