Upsets, Finishes Highlight Best Fights At Stunning PFL 5
KEY POINTS
PFL 5 featured bouts in the heavyweight, featherweight and lightweight divisions
The night set the stage for the upcoming 2022 PFL playoffs
Massive upsets headlined the event's most notable bouts
Last Friday, June 24. the Professional Fighters League (PFL) continued its 2022 regular season, featuring bouts in the heavyweight, featherweight and lightweight divisions.
With playoff spots and seeding on the line, PFL 5 delivered quite an exciting night of fights.
The recently-concluded live event had upsets, quick finishes, and most importantly, provided a clear picture of the playoff brackets in three weight classes.
Let's look back at some of the evening's most memorable bouts.
Stevie Ray submits Anthony Pettis
Heading into PFL 5, there was a ton of buzz surrounding the night's lightweight co-main event.
It was a tale of two destinies, with Anthony Pettis looking to secure the top seed while Stevie Ray needing to come up with a big finish just to make it into the postseason.
With his season on the line, Ray came out and pushed the action before getting Pettis down and locking in what appeared to be a modified version of the ultra-rare twister submission.
After a few moments of jostling for position, Ray applied some pressure and forced Pettis to tap in the second round to earn five points and break into the lightweight final four.
Pettis still wound up as the No. 1 seed and will get his chance to exact revenge on Ray when they meet in the semifinals.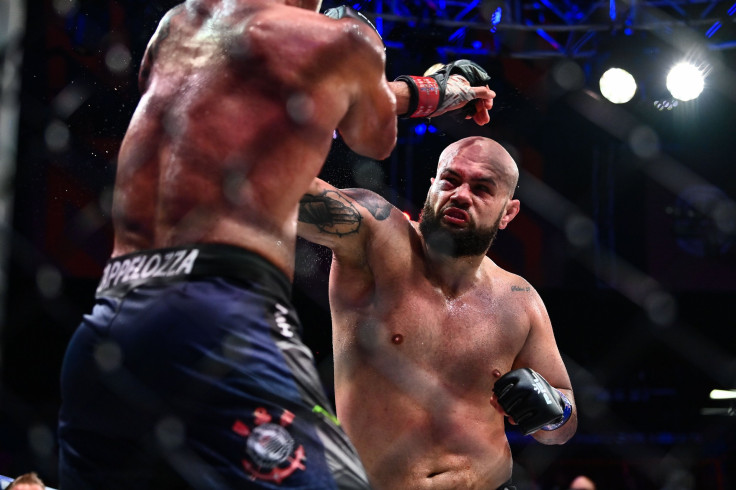 Mateus Scheffel upsets over Bruno Cappelozza
Based on how Bruno Cappelozza has performed throughout his run under the promotion's banner, it was no surprise that the reigning heavyweight champion was the favorite heading into PFL 5's main event.
Mateus Scheffe, on the other hand, needed a quick win in order to give him a better chance at cracking the playoffs.
What ensued was a three-round, back-and-forth battle that saw Scheffel outwork Cappelozza like nobody has done in the league.
In the end, Scheffel earned the unanimous decision win to upset Cappelozza and hand him his first PFL defeat.
While the decision win ultimately kept Scheffel out of the postseason, it was still a massive morale-boosting win for the Brazilian, who could make serious waves next season.
Cappelozza, meanwhile, remains in title contention as the No.4-ranked heavyweight.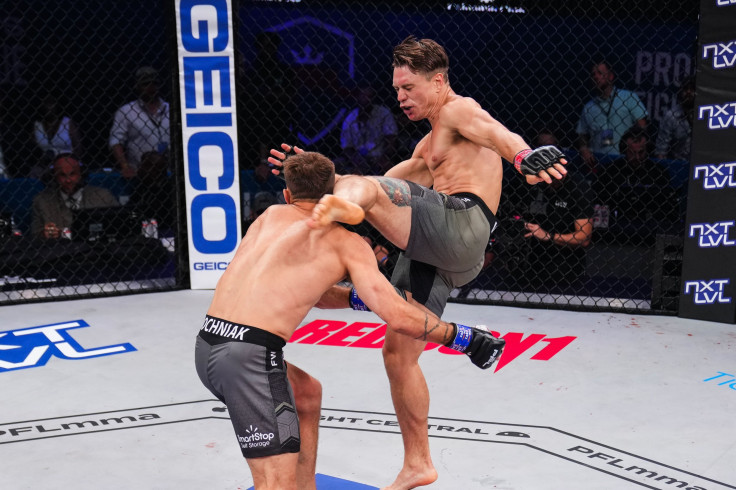 Chris Wade blasts Kyle Bochniack
2021 finalist Chris Wade left no doubts as to who the favorite is in the featherweight division as he pulled off a stunning first-round knockout over Kyle Bochniack.
The Long Island native landed a massive head kick to floor Bochniak before finishing him off with punches at the 1:10 mark of the first round.
After coming up just one win short of a PFL title, Wade now has a golden opportunity to realize his championship dreams this season.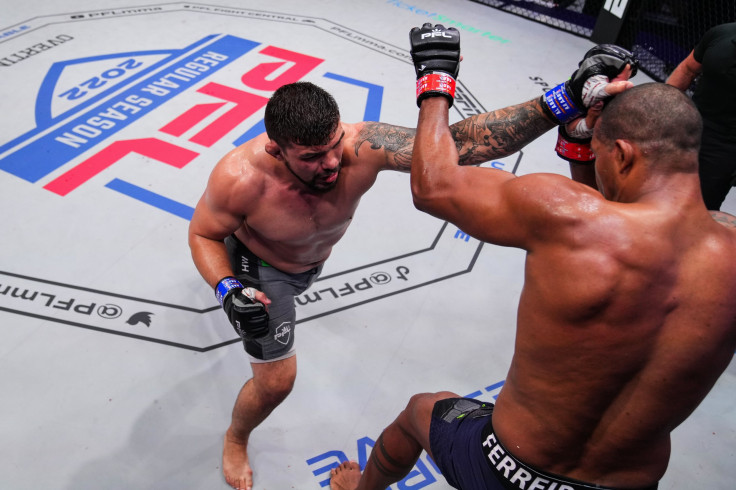 Klidson Abreu dominates Renan Ferreira
Klidson Abreu could have easily become another victim of Renan Ferreira's growing list of highlight-reel knockouts.
Instead, Abreau put on a well-rounded performance to churn out a decision victory against one of the league's most feared knockout artists.
Unfortunately for Abreau, it wasn't enough to land him a spot in the playoffs, coming in at the No. 5 spot.
Ferreira, meanwhile, remains seated at No. 3 heading into the semifinal round.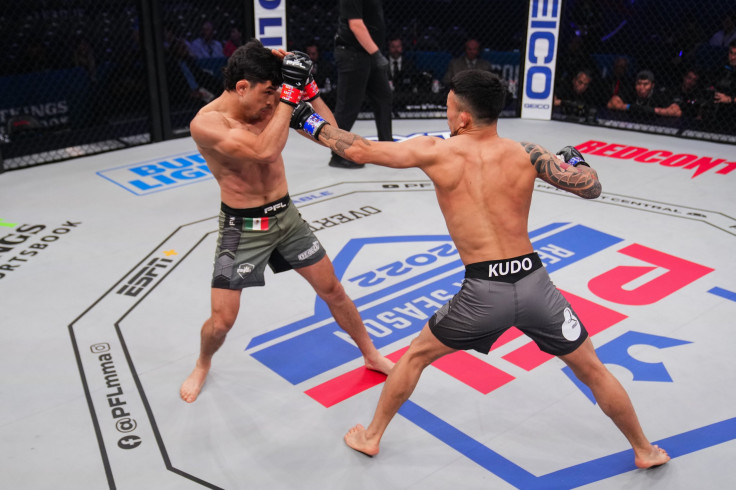 Ryoji Kudo demolishes Alejandro Flores
Japanese prospect Ryoji Kudo had a rough welcome into the PFL ranks, coming up short against Brendan Loughnane in his league debut.
At PFL 5, Kudo proved exactly why he was a highly-touted signing, blasting Alejandro Flores in the first round to earn a Quick Six finish.
The win propels Kudo to the No. 2 seat in the PFL featherweight playoffs.
The organization wraps up the 2022 regular season with PFL 6 on Friday, July 1st, with matches in the welterweight and women's lightweight divisions.
Catch the action live in the United States on ESPN and ESPN+.
© Copyright IBTimes 2023. All rights reserved.