Uruguay To Export Marihuana To Canada, Chile, Israel For Medical Purposes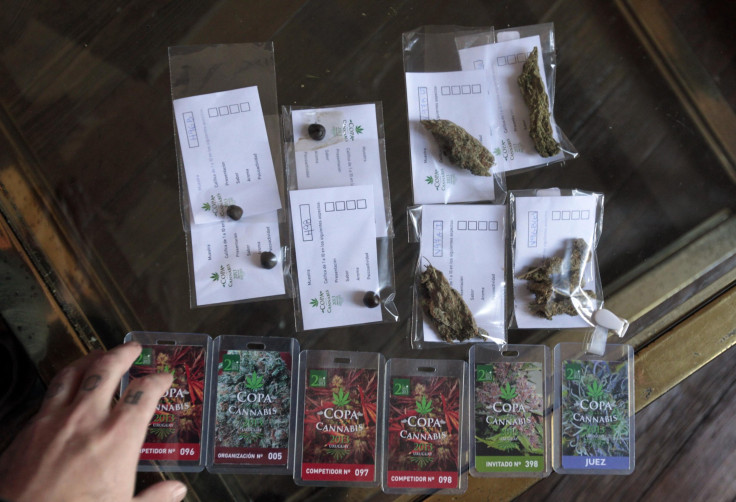 Uruguay has barely welcomed marihuana into its economy, but it is already thinking about the step ahead: international exports. Montevideo announced on Tuesday that, as it began receiving interest from overseas laboratories and governments, which want to purchase the plant to experiment the medical possibilities of weed.
Government's spokesman Diego Cánepa said that, despite the development of the domestic market is the priority, several representatives from countries like Israel, Canada and Chile contacted them to inquire on importing prospects.
"It was not the law's intention to regulate international trade of marihuana, but Uruguay is open and enthusiastic at the possibility," said Cánepa to Uruguayan newspaper La Red 21.
For international labs experimenting with the potential use of marihuana, Uruguay could be the answer for raw material – particularly now that the Netherlands, traditional provider of the plant, cannot meet the international demand.
Several companies have even expressed interest to open an investigation plant in Uruguay. "It would be a challenge, if labs were to open installations in Uruguay," said Cánepa. "It goes beyond what the law previewed, but it would turn Uruguay into a biotechnology center. That is a huge step forward."
Uruguay made headlines by being the first country in Latin America to legalize marihuana consumption -- and the first in the world where the government will take full control of the market by handling production, sales and distribution. Consumers will be allowed to buy a maximum of 40 grams per month (1.4 ounces) at $1 per gram.
The measure was passed in December after 11 hours of debate, with 16 votes for and 13 against, among a climate of social euphoria and international concern. The United Nations International Narcotic Control Board expressed concern over the legalization, to what Uruguayan President José Mujica responded in late September, during his appearance at the UN Headquarters in New York, that the program is aimed at controlling the marijuana market.
"What we want is to take all the market from drug traffickers," he said. The Uruguayan state, he added, is committed to offering a "safe environment to buy, a quality product to buy at the same price as you would find in the black market." Under the terms of the bill, marijuana plantations will be subsidized and supervised by the government.
Uruguay is not alone in the opening up of laws to the legit consumption of the substance. The United States has started striding towards an inclusive legislation, starting with Colorado, which as of Jan. 1 started selling weed in authorized stores. The state of New York announced on Sunday that it was "set to loosen marijuana laws," aiming at allowing small, controlled dosis of the drug for medical reasons.
© Copyright IBTimes 2023. All rights reserved.