Uruguay Will Track Legal Marijuana Via RFID and Genetic Markers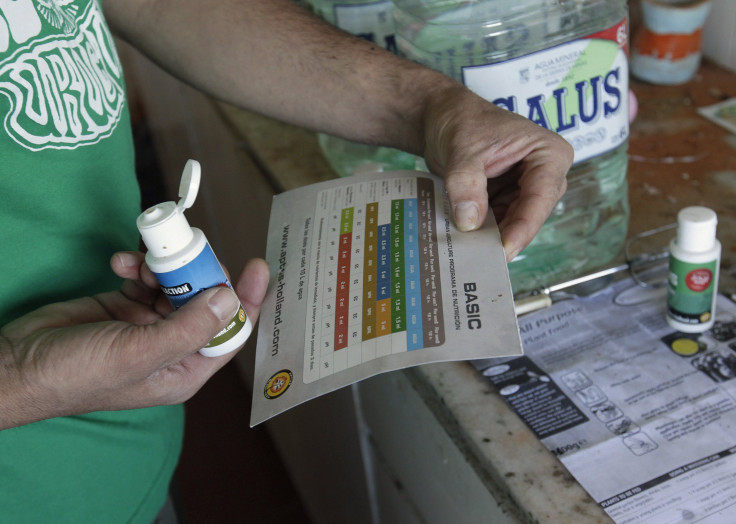 The head of Uruguay's National Drug Board says the government will track every legal marijuana plant in the country using radio frequency tags, among other rigorous standards planned for the country's legal marijuana industry.
Julio Caldeza says all government-grown plants will also be cloned with genetic markers to allow authorities to identify any plant grown legally. Proponents of the tracking and identification systems hope these measures will help them reduce illegal trafficking and production in the country and keep track of abusers that need help.
In December 2013, Uruguay became the first country in the world to fully legalize the consumption, cultivation and distribution of marijuana. Anyone over the age of 18 and registered in Uruguay's countrywide database is allowed to purchase marijuana over the counter. There are limits to how much an individual or group can grow and buy every month.
The tracking technology is the same used by the South American country to track its beef. An official could scan any plant with something similar to a barcode scanner and get the plant's complete history from "seed-to-sale."
Uruguay's government-grown pot won't be available until the end of 2014, so the genetically marked plants won't be on the market when the government releases its official rules and regulations for the legal industry at the end of April. They'll allow growers to have "illegal" plants as long as they're registered with the national database.
Uruguay's track and regulation systems are far more comprehensive than either Washington or Colorado, the only two U.S. states to legalize recreational marijuana. Granted, Uruguay's legal marijuana system as a whole is more comprehensive. Colorado currently has a similar radio-frequency tracking system for its commercial marijuana, and Washington plans for a system that tracks it from seed-to-sale.
Neither Washington nor Colorado requires home growers to register their marijuana though, and Uruguay is the only authority that wants to ensure its citizens are smoking only legal marijuana. Colorado and Washington stop tracking at sale, but Uruguay's genetically marked marijuana would make it possible to determine if any sample of marijuana originated from legal marketplaces.
The system may be reassuring to the significant majority of Uruguayans who don't support the legalization of marijuana. A 2013 poll taken not long before the government passed the legalization legislation to President Jose Mujica in December showed 58 percent of its participants opposed legalization.
© Copyright IBTimes 2023. All rights reserved.