US Air Force Jets Attack Islamic State Fighters In Northern Iraq Days After Beheading Of James Foley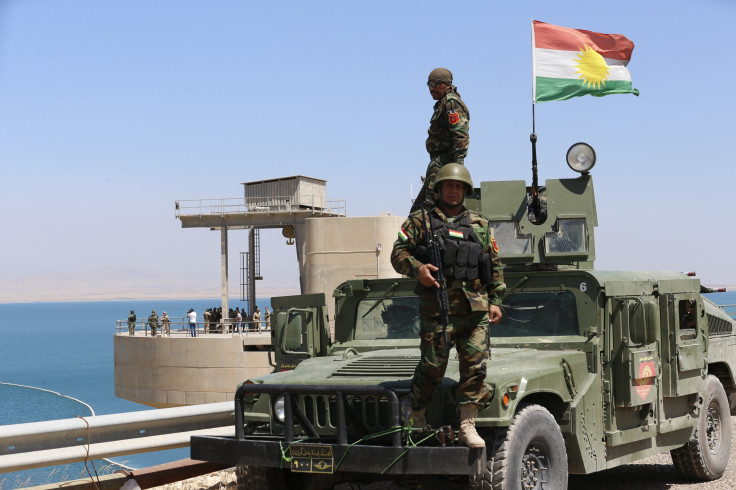 U.S. Air Force jets attacked Islamic State fighters near Mosul Dam in northern Iraq on Thursday, days after President Barack Obama vowed that he would not call off air strikes against the terrorist group.
According to the U.S., its jets and drones bombed more than six locations around the dam, which is now controlled by Iraqi and Kurdish peshmerga forces. The latest attacks, which destroyed four vehicles and locations housing multiple homemade bombs, took the total number of U.S. air raids in Iraq since Aug. 8 to 90, Al Jazeera reported, citing a spokesman for the U.S. central command.
The air raids on Thursday followed Obama's remark from Wednesday that the brutal murder of James Foley, an American freelance journalist who was abducted in Syria in November 2012, proved that fighters of the Islamic State stand for no religion. Obama also vowed to continue attacks against the group, which he called a "cancer" with a "bankrupt ideology."
"The US will continue to do what we must do to protect our people," Al Jazeera quoted Obama as saying. "We will be vigilant and we will be relentless. When people harm Americans, anywhere, we do what's necessary to see that justice is done."
The latest air strikes came days after the Islamic State, formerly known as ISIS, posted a video on the Internet of the beheading of Foley. The group said that the murder was revenge for U.S. attacks on its territory in Iraq, and threatened to kill another American journalist named Steven Joel Sotloff it holds hostage if the U.S. continued military operations in the region.
Defense Secretary Chuck Hagel said Thursday that the Islamic State's military strength is a major threat to the country and must be defeated. ISIS is "as sophisticated and well-funded as any group" the region has seen so far, he said.
"They are beyond just a terrorist group. They marry ideology, a sophistication of ... military prowess. They are tremendously well-funded. This is beyond anything we've seen," Hagel said.
© Copyright IBTimes 2023. All rights reserved.