US Airlines Hit Justice Dept Hurdle In Middle East Trade Dispute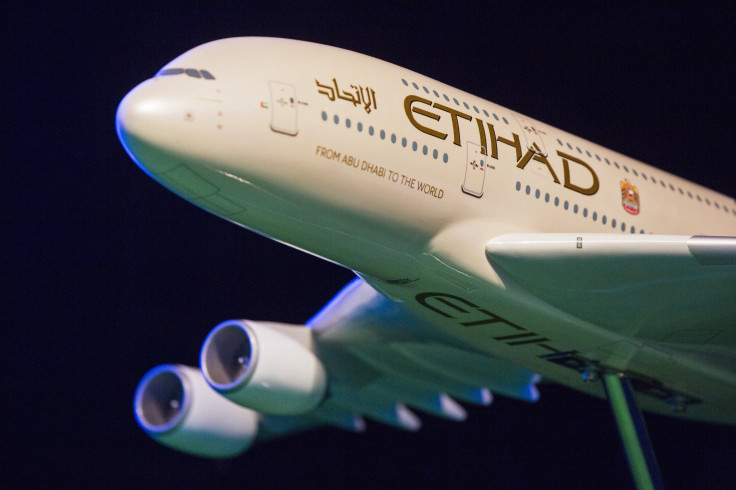 By Jeffrey Dastin and Diane Bartz
WASHINGTON (Reuters) -- The U.S. Justice Department has raised concern about demands by U.S. airlines that the government limit flights of three Middle Eastern rivals to the United States, three sources familiar with the matter have said.
Justice Department antitrust officials warned of higher fares and fewer choices for consumers if the Obama administration blocks new flights by Emirates, Etihad Airways and Qatar Airways, the sources told Reuters on condition of anonymity.
The U.S. carriers, and their unions, say the Middle Eastern airlines have received $42 billion in subsidies from their home governments over the past decade. That, the U.S. airlines say, violates aviation agreements the United States has signed with Qatar and the United Arab Emirates. The Gulf carriers deny that they are subsidized.
This marks the first time a U.S. agency is known to have voiced reservations about the U.S. airlines' demands for the United States to cap the Gulf rivals' flights and initiate talks with the two Gulf countries.
The U.S. carriers, Delta Air Lines, United Airlines and American Airlines, say the alleged subsidies allow the three Gulf airlines to expand rapidly and crowd out competition on key routes.
The U.S. departments of transportation, state and commerce have been reviewing the allegations. A list of policy options and their consequences is being prepared for the departments' senior officials, with no deadline for a decision, one of the sources said.
While the Justice Department does not have a seat at the table, it has volunteered analysis and answered questions from the other departments, the source said. The Justice Department's involvement in the matter was previously unreported.
In the department's view, U.S. officials must evaluate the broader public interest at stake, not merely the financial impact on U.S. aviation, the source said, noting Emirates airline has made the same argument.
The Justice Department declined comment. A State Department official declined comment on Justice's involvement but said the U.S. government has made no decisions and is considering all sides' claims.
It is unclear what influence the Justice Department's concerns about consumer impact will have on the government's decision.
"Our government doesn't allow unfair trade to take away jobs from hard-working Americans in steel, textiles or any other industry. We shouldn't allow it in commercial aviation either," Jill Zuckman, spokeswoman for U.S. airlines-backed Partnership for Open & Fair Skies, said on Monday.
The Gulf airlines operate around 200 flights per week to 12 U.S. cities.
(Reporting By Jeffrey Dastin and Diane Bartz; Editing by Eric Effron)
© Copyright Thomson Reuters 2023. All rights reserved.