US Airlines Want Improvements, More Slots If LaGuardia Airport Eliminates 'Perimeter Rule'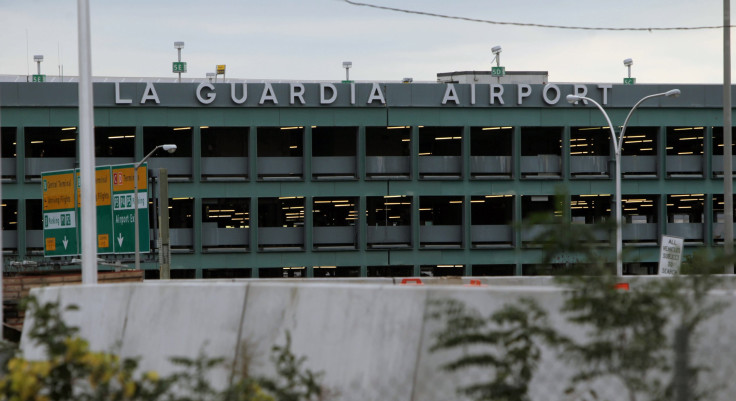 Since word got out last week that the Port Authority of New York and New Jersey is considering eliminating the long-standing "perimeter rule" for LaGuardia Airport, major U.S. airlines have all expressed interest in adding lucrative, long-haul flights out of the airport. The rule, which restricts airlines from operating flights out of LaGuardia to cities more than 1,500 miles away, has been in effect in some form since the 1950s. There is no indication yet as to when any such change would be implemented.
According to a report in the Dallas Morning News, American Airlines president Scott Kirby said that while the airline does not yet have an official position, the nation's largest carrier would be prepared to start long-haul flights to the West Coast. American Airlines controls about 23 percent of the departing flights out of LaGuardia, second only to Delta, which has 40 percent.
But a reversing of the rule would have to be accompanied by "a big investment in the facilities" at LaGuardia, which gained notoriety last year when Vice President Joe Biden said it seemed like it was located in a third-world country.
"What would happen if you did change the perimeter rule is, yes, we would fly transcon. We'd fly a lot of flights from LaGuardia to the West Coast, and we'd fly them with bigger aircraft," Kirby said at a JP Morgan Chase conference on Tuesday.
"So one, there'd be less small-community service out of LaGuardia than there is today, and there'd be significant increase in the gauge and the number of passengers flying through LaGuardia, and that's already a strained airport," said Kirby.
JetBlue Airways, which has a huge presence at JFK International Airport but a much smaller one at LaGuardia, wants in on the action as well. CEO Robin Hayes said at the conference that JetBlue would push for more slots at LaGuardia.
"If it were to pass, I do think it does change the competitive dynamic in New York, and I think we would be pushing for a solution that allowed the smaller airlines at LaGuardia and potential new entrants in LaGuardia to benefit in some way in terms of some sort of slot divestitures," Hayes said. "I know the Port Authority doesn't control the slots, so it's a complex problem to solve. But I do think to level out the playing field, that will need to be part of the solution of a perimeter rule change at LaGuardia."
Hayes added that authorities also must consider how LaGuardia would be impacted by the change, both from environmental and operational standpoints. Bigger planes carrying more passengers for long-haul flights would inevitably lead to more congestion at LaGuardia, an airport that is already full.
Even regional carrier Alaska Airlines, which is based in Seattle, seems to be salivating at the thought of new access to the New York metro region. Alaska Airlines chief financial officer Brandon Pedersen told the Dallas Morning News, "I think absolutely Alaska would be interested for all the reasons that folks like to transit in and out of LaGuardia. It's just a more convenient access point to the city. So to the extent that the perimeter rule was relaxed and we have an opportunity to participate in that, that would be great."
Pedersen added that the airport should open up access to the coveted takeoff and landing slots. "Opening up the perimeter to more airlines to fly to more places, not just incumbents, I think that would be beneficial for customers in the New York area and people outside New York that want to get to New York," he said.
Delta Air Lines has not commented publicly on the potential change, but the Wall Street Journal reported that it lobbied the Port Authority to initiate consideration of the rule reversal.
© Copyright IBTimes 2023. All rights reserved.