US Announces Security Enhancements To Visa Waiver Program Amid Growing Threat Of Foreign Fighters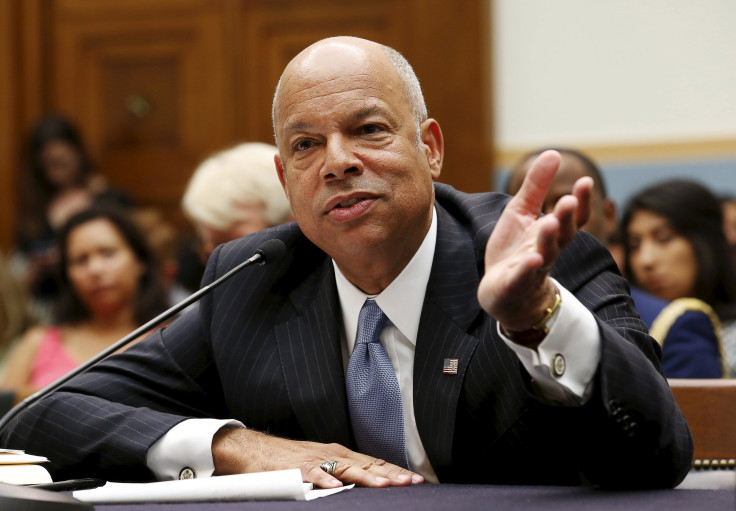 The United States announced Thursday it would implement security enhancements to its Visa Waiver Program (VWP), which allows visitors from 38 participating countries to travel to the U.S. without a visa. The move comes at a time when hundreds of people from European nations that come under the VWP have traveled to join militant groups in Syria and Iraq.
According to the Department of Homeland Security, the government will begin introducing a number of additional security criteria for all participants in the program, including both new and current members. The U.S. authorities have also urged member nations to tighten their security measures to better address the growing threat of foreign terrorist fighters.
"The current global threat environment requires that we know more about those who travel to the United States," Homeland Security Secretary Jeh Johnson said in a statement, announcing the changes. "This includes those from countries for which we do not require a visa."
The most significant security changes include the requirement of e-passports for all VWP travelers visiting the U.S., as well as expanded use of U.S. federal air marshals on international flights from VWP countries to the U.S.
In addition, the new security requirements necessitate that authorities use the Interpol Lost and Stolen Passport Database to screen travelers crossing a VWP country's borders, the department said. The security enhancements build on measures taken last year that called for additional information on application that people in VWP countries provide to travel to the U.S.
The VWP allows citizens of participating countries to travel to the U.S. without a visa for stays of 90 days or less, when they meet all requirements.
The latest move by the U.S. government came in response to increasing concerns over foreign fighters, who have been radicalized by terrorist organizations such as al Qaeda and the Islamic State group in the Middle East. The U.S. intelligence community estimated in February that more than 20,000 foreign fighters, including at least 3,400 Westerners, have traveled to fight for militant groups in Syria and Iraq since 2011, Reuters reported.
According to the London-based International Center for the Study of Radicalization, terrorist organizations in the Middle East have found increasing number of recruits in Belgium, France and Britain, all of which participate in the visa waiver program.
A United Nations report stated in April that ISIS, which has made significant territorial gains in Syria and Iraq over the past few months, could help scatter violent foreign terrorist fighters across the world, raising concerns for governments that are currently focusing on mitigating threat from fighters returning home.
Foreign fighters and their networks "pose an immediate and long-term threat" and "an urgent global security problem," the U.N. report said. With globalized travel, the chance of a foreign terrorist attack "is growing, particularly with attacks targeting hotels, public spaces and venues," it added.
© Copyright IBTimes 2023. All rights reserved.