US Auto Workers Send Petition Demanding No Free Trade Agreement With Japan On Same Day Japan Formally Joins 12-Nation Trans-Pacific Partnership Talks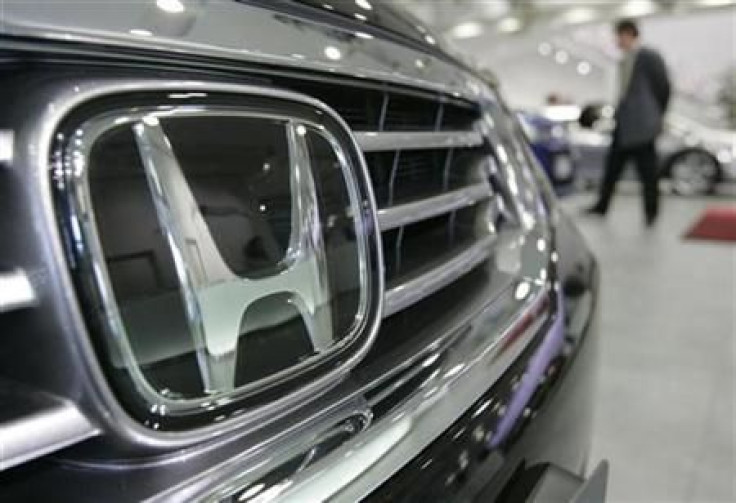 U.S. auto workers have started delivering to Washington petitions demanding trade concessions from Japan on the same day Japan formally announced it had joined in U.S.-led effort to create the multi-lateral Trans-Pacific Partnership (TPP), the largest free-trade agreement in history that would cover 40 percent of the global economy.
"Through petitions, that will begin arriving today, tens of thousands of hourly and salaried employees at Chrysler, Ford and General Motors urged Congress to strongly oppose completing the Trans-Pacific Partnership (TPP) with Japan at this time unless currency disciplines and non-tariff barriers are addressed," the American Automotive Policy Council, the trade group representing Detroit's Big Three automakers, said in a statement Tuesday.
Japan is accused of manipulating its currency at the behest of its top automakers, including the world's largest by sales volume, Toyota Motor Corporation (TYO:7203). Lowering the value of a currency makes a country's locally made goods more competitive internationally. About 94 percent of all cars sold in Japan are made in Japan, according to Rep. Sander Levin (D-Mich.) of the House Ways and Means Committee, who said Wednesday the U.S. would have to phase out its import tariffs of 2.5 percent for cars and 25 percent for trucks in order to compel Japan to open up its auto market.
TPP negotiations have been going on since 2010. The 18th round of negotiations is taking place in Kota Kinabalu, Malaysia, through Wednesday. Tokyo formally joined in the ongoing negotiations on Tuesday, becoming the 12th nation to join the talks. Members include many of the Pacific Rim countries including Australia, Vietnam, Brunei, Canada, Mexico and Chile.
General Motors Co. (NYSE:GM), Ford Motor Co. (NYSE:F), Chrysler Group LLC and the United Auto Workers union have been lobbying hard against any FTA deal that includes Japan, one of the most closed auto markets in the world.
U.S. Trade Representative Michael Froman has said urging Japan to open up its auto sector is a "high priority."
© Copyright IBTimes 2023. All rights reserved.