U.S. beats France 3-1 in a thriller to advance to World Cup final (SPECTACULAR PHOTOS)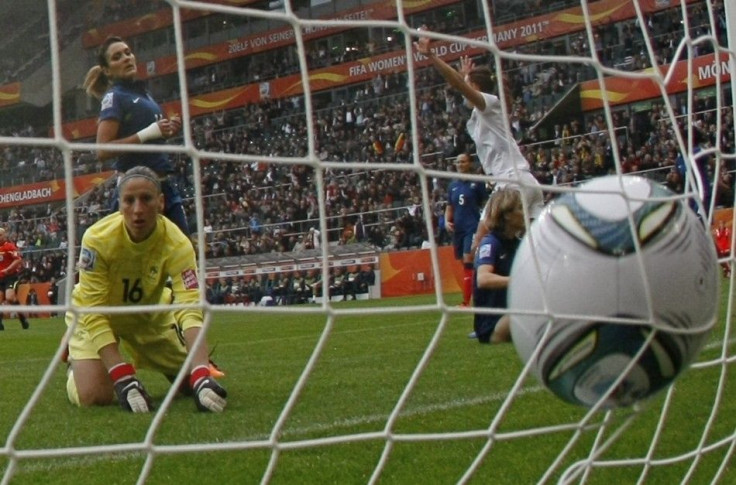 Team USA entered the FIFA Women's World Cup semi-final match as an underdog but survived French blitzkrieg to snatch away a 3-1 victory, Wednesday, in a rain-soaked field at Borussia Park in Monchengladbach, Germany.
Following the Americans' shocking quarterfinal triumph over the stronger Brazil last Sunday, Team USA was brimming with confidence but the French team proved to be better and displayed superior ball control and gameplay.
However, at the end of the day, it was Team USA, which headed into the final.
Start the slideshow to watch the spectacular photos of the match.
© Copyright IBTimes 2023. All rights reserved.