US Budget Cuts Lead New Foundation To Seek Private Donors For Basic Science Funding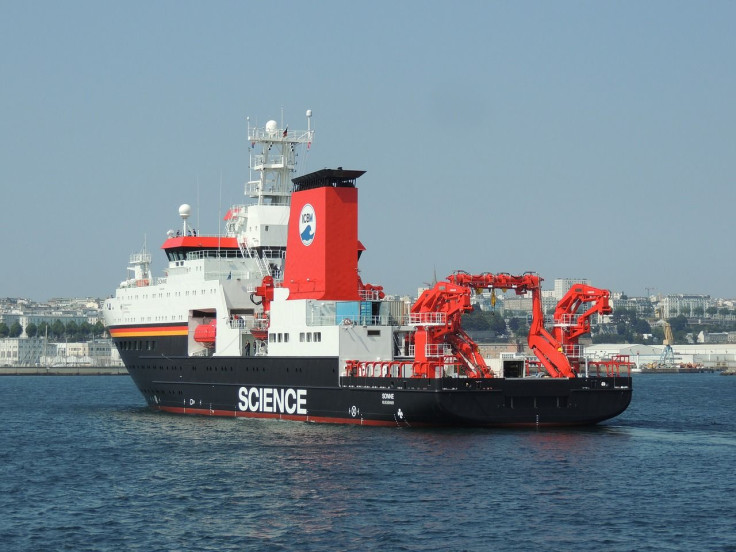 An ambitious funding drive aims to funnel a billion dollars of private donor money into basic scientific pursuits over the next five years, and has just hired its first president. The effort is getting its start at a time when the basic research that serves as the foundation of scientific progress is largely ignored by wealthy donors as it suffers from federal budget cutbacks. A coalition of science-minded foundations called the Science Philanthropy Alliance has picked Marc Kastner, one of the nation's leading physicists, as its first president.
Kastner's chief task will be to raise money to help bridge the funding gap. The program's leaders want to deliver a billion extra dollars to the basic research programs of 16 leading universities within five years. By their calculations, this would boost the amount of private funding that is currently granted to basic research nationwide by 50 percent. The new money would support graduate students, interdisciplinary collaborations and mid-career faculty members who want to take their research in a new direction; the specific requests of each school are spelled out on the website of the alliance. Donors may designate their funds to go toward a particular program.
Though Science magazine reports that there are no accurate estimates of philanthropic giving to basic research as it stands today, a 2010 study by MIT economist Fiona Murray suggests that private donations to universities add up to about $7 billion a year for all forms of scientific inquiry, including basic studies. She also found that private donations make up 30 percent of the annual research budgets of the universities in her analysis.
Basic research is difficult to define but is often described as science for science's sake. Though such pursuits can eventually lead to developments that are marketable or applicable, they do not start out that way. Many studies in this realm address some of the most pressing questions that science has yet to answer such as, "How big is the universe?" and "How did life begin on Earth?"
"If you just ask in any field what the greater scientific opportunities are -- you get a very long list," said Kastner, who was formerly a physicist at MIT. "There are some really great questions there to be answered, but there aren't the resources to do it. That's why I think philanthropy has a very important role to play."
Kastner became involved with the group when it was surveying major research universities about their funding needs for basic study. As president of the alliance, he will seek donations to fund the MIT proposal that he helped write as well as 15 others. He starts in his new position this week.
The organizations behind Kastner and the initiative, which launched in 2013, boast a history of commitment to basic research as well as applied pursuits. They include the Alfred P. Sloan Foundation, Kavli Foundation, Gordon and Betty Moore Foundation, Howard Hughes Medical Institute, Simons Foundation and the Research Corporation for Science Advancement.
The drive represents a new opportunity for philanthropists -- benefactors with deep pockets have often invested large sums of their own into the sciences, but the research they sponsor and the projects they pursue often have a clear and narrow focus – such as eradicating a disease or sending paying customers to the International Space Station.
Meanwhile, the total number of federal dollars spent on research has declined by 3 percent since 2005 to about $65 billion, according to the American Association for the Advancement of Science. The budget of the National Science Foundation, which funds much of the nation's basic research did rise by 15 percent to $5 billion during that same time, but the much larger budget of the National Institutes of Health, which has also traditionally funded such pursuits, dropped by about 11 percent to $29 billion.
Kastner and his colleagues at the alliance admit that private philanthropy can't make up for the gap in federal funding, but they think it's a smart place to start. "If we could add an extra billion a year, that could have a huge impact," Kastner says. "It's worth every ounce of energy I can give to it."
Though the pursuits funded through the alliance are meant to be open-ended explorations, Kastner points out that some basic research does have a clear direction and may someday result in practical solutions to pressing issues. A materials scientist who is trying to build a better battery, for example, may start out by studying the molecular mechanisms by which energy is transferred from cell to cell.
"The investments we've made into basic research in the past 50 years are the reason we have the quality of life we have," he says. "The iPhone is a collection of an enormous number of technologies that grew out of fundamental research."
© Copyright IBTimes 2023. All rights reserved.