US Car Sales June 2012 Preview: Plateauing Sales A New Equilibrium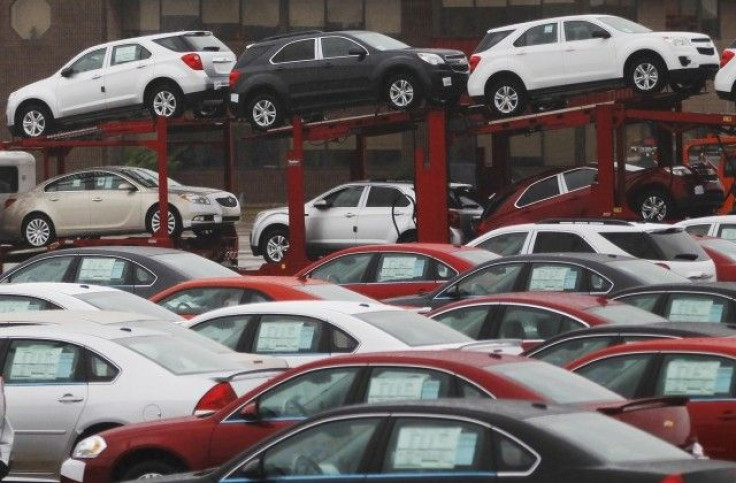 U.S. car sales are expected to have remained strong in June, maintaining a total seasonally adjusted annual rate (SAAR) of around 14 million vehicles; however, sales are beginning to slow at the beginning of summer and a return to pre-recession sales levels is not foreseen anytime soon, according to early predictions by analysts at LMC Automotive and Kelley Blue Book.
June's U.S. auto sales are expected to reach 1.27 million, a slight decrease from May's 1.33 million units, according to both LMC Automotive and Kelley Blue Book. However, June 2012 is still set to see a 16 percent improvement in car sales over June 2011.
The decrease in June car sales as compared to May is typically attributed to seasonality, according to senior market analyst for KBB, Alec Gutierrez. So far, though, the ongoing slowdown in the U.S. economy is not drastically affecting car sales. Poor consumer confidence has been offset by widely available credit, high inventory levels and transaction prices that have declined an average of $400 to $500 compared to last year. Sales are expected to spike again in December.
June car sales are on track for a SAAR of 13.9 million vehicles, up from May's 13.7 million, but still below the annual selling rate of 14.5 million during the first four months of 2012, according to KBB. Historical annual sales levels of 15 million in the late 1980s and early 1990s and 16 million in the early 2000s are not expected to be seen for several more years, according to Gutierrez. He currently projects a SAAR of between 13.5 million and 14 million to be a new equilibrium point through 2014.
LMC Automotive is more liberal in its forecasting and continues to predict a SAAR of 14.5 million for 2012. Despite a rising level of uncertainty with the economic recovery, consumers remain resilient in their willingness to purchase new vehicles, senior vice president of forecasting at LMC Automotive Jeff Schuster said on June 21.
Car sales are certainly still recovering, but with that being said, this is certainly one of the slower recoveries in terms of sales that the industry has experienced, according to Gutierrez. Car sales are plateauing rather than recovering to pre-recession levels because of macroeconomic factors like continued high unemployment and a still troubled housing market. However, sales will likely maintain an annual rate of around 14 million because of the growing age of cars in the U.S. fleet.
A drop in the Dow Jones Industrial Average, continued drops in consumer confidence or increasing levels of unemployment could hurt the slow recovery of the automotive sector though, and the SAAR could drop below 13.5 million under those circumstances, according to Gutierrez.
For individuals intending to buy a new car, the age of their current vehicle has reached eight years, according to Gutierrez, and that number is continuing to rise, indicating ongoing pent-up demand for the foreseeable future. Pent-up demand has been a primary driver of strong auto sales in 2012 so far, but a return to 16 million SAAR is not expected unless unemployment falls to 5 percent or 6 percent.
© Copyright IBTimes 2023. All rights reserved.