US Cautiously Downplays Reports It Helped Ukraine Kill Russian Generals, Sink Flag Ship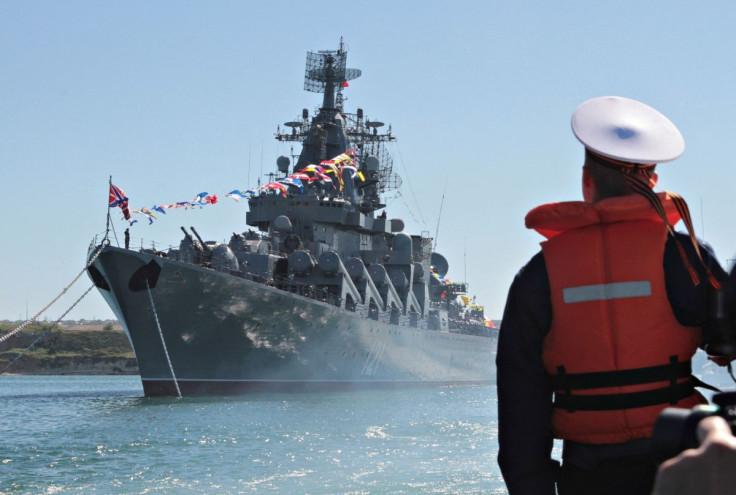 Officials in the United States government are scrambling to build a safe distance from a pair of stories that report the Biden administration provided lethal battlefield intelligence to Ukraine to use against Russia. They are concerned that these reports could encourage Russia's President Vladimir Putin to broaden the war beyond Ukraine.
On Thursday, Politico's National Security Daily newsletter reported that officials were trying to play down a recent report by The New York Times that said intelligence provided by the U.S. government was being used to kill Russian generals in the war. Both a spokesperson for the National Security Council and the Pentagon forcefully asserted that U.S. intelligence is not provided with that purpose in mind, according to the newsletter.
The second story to follow came from NBC News later on Thursday that reported U.S. intelligence played a role in the sinking of Russia's Moskva battlecruiser, the flagship of its Black Sea fleet on April 14. Again administration officials insisted that any intelligence sent to Ukraine was not with the express purpose of sinking the vessel.
Since the war began on Feb. 24, President Joe Biden and his administration have attempted to walk a fine line between not giving into Putin's threats but without overtly provoking him into overreacting against the U.S. or NATO.
This has not always been an eloquent process and it has at times left allies both demanding more and separating themselves from U.S. statements.
Ukraine's President Volodomyr Zelensky had consistently pushed NATO to impose a no-fly zone over his country to shut the airspace down to Russian warplanes, but Biden and leaders in Congress have refused for fear of a military clash between the alliance and Russia.
On the other hand, U.S. allies publicly winced after Biden remarked on March 26 that Putin "cannot remain in power". The White House and other agencies spent days walking back and clarifying the statement to avoid fueling any impression Washington seeks regime change in Moscow.
But stories based on anonymous sources with access to sensitive intelligence and which purport to detail classified U.S. government operations have been a hard sell with several national security veterans. They worry that the publicity created by such stories risks undermining sensitive operations or sources and methods.
John Sipher, a former CIA operations officer and a fellow at the Atlantic Council in Washington D.C., tweeted that leakers should "shut up" about what they know for these reasons after the stories were published.
Michael McFaul, a retired ambassador to Russia under former President Barack Obama, also frowned on the leaks for how they may impact the U.S. interests.
"Leaking classified information almost always hurts American national security interests. Why is it so hard for people with access to classified information to keep secrets?" McFaul tweeted in response to the Times' story.
© Copyright IBTimes 2023. All rights reserved.