US-China Relations: Chinese State Media Use Trump Inauguration To Criticize Democracy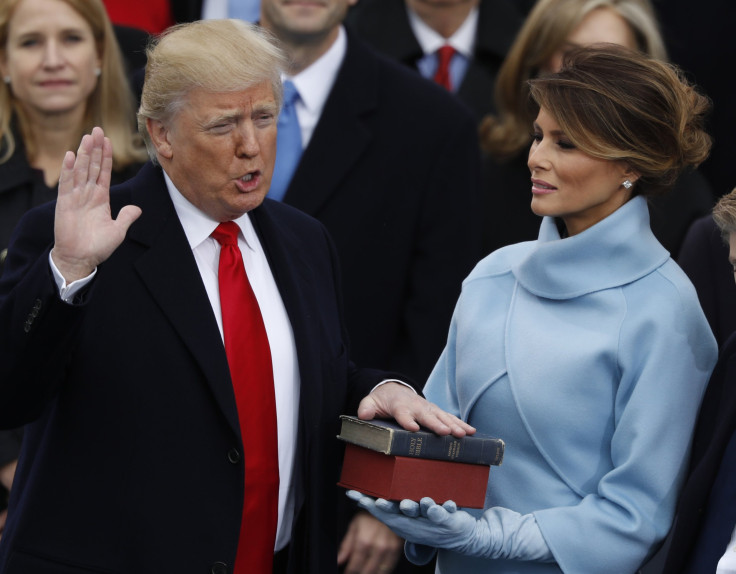 Chinese state media used President Donald Trump's inauguration to make a case for communism while slamming Western democracy. However, no direct reference to the new commander-in-chief was made.
The series of articles published Sunday in China's Communist Party's flagship paper People's Daily come at a time when President Xi Jinping is gearing up for a reshuffle in leadership posts that occurs once in five years.
"Western style democracy used to be a recognized power in history to drive social development. But now it has reached its limits," one of the articles reportedly said. "Democracy is already kidnapped by the capitals and has become the weapon for capitalists to chase profits."
The paper devoted an entire page in its Sunday edition to criticize democracy, quoting poetry by former Chairman Mao Zedong urging people to "range far your eyes over long vistas," and claiming that with the end of capitalism, communism will rise as the victor.
"The emergence of capitalism's social crisis is the most updated evidence to show the superiority of socialism and Marxism," Bloomberg quoted one of the articles in the state-run newspaper as saying.
Another commentary published Saturday in the state's official news agency Xinhua, also carried by People's Daily, urged the Trump administration to work with China and relax his protectionist policy.
"Among all his alternatives, the least desirable for Trump is to act on his previous threats to slap punitive tariffs on his country's largest trading partner and label China a 'currency manipulator' as protectionism only stirs up retaliation," the commentary said. "It is highly hoped that the Trump administration could take the interests of its country and the world as a whole into account, and start aiming for win-win cooperation with China as soon as possible."
An editorial published Saturday in its sister paper, the Global Times — also published in People's Daily — warned China to brace itself for "dramatic changes" with the Trump presidency, adding that the new administration's policy on Beijing is yet to take shape.
"On the world stage, Trump will likely align his foreign policy with U.S. corporate interests, blurring the lines of ideology or political values. Frictions between the U.S. and its allies, and trade tensions between the U.S. and China, seem inevitable within the four years ahead," the editorial said.
"His China policy will hinge on how well he understands the overlapping interests of the world's two largest economies, how their national interests intertwine, and whether he is motivated to change the existing structure with force," it continued. "Undoubtedly, the Trump administration will be igniting many 'fires' on its front door and around the world. Let's wait and see when it will be China's turn."
Chinese officials warned state-run media to cover Trump's Friday inauguration carefully, adding that "unauthorized criticism of Trump's words or actions is not allowed."
© Copyright IBTimes 2023. All rights reserved.