Will China Go To War With US? Beijing 'Bullying' South Korea Over THAAD, Senator John McCain Says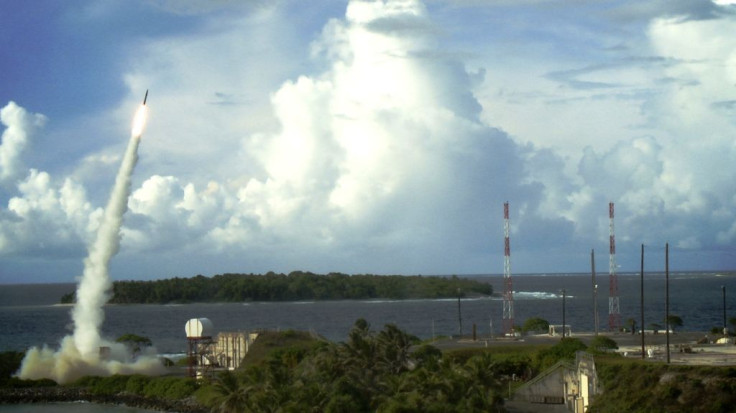 China is "bullying" South Korea over the latter's decision to deploy a U.S. anti-ballistic missile system in the Korean Peninsula, Sen. John McCain (R-Arizona) said Thursday. Seoul's and Washington's move to install the Terminal High Altitude Area Defense (THAAD) system has been met with sharp opposition from China and Russia, both of which have cited security reasons as causes for their concern.
On Thursday, McCain tweeted: "Chinese bullying #SouthKorea unacceptable - hope new admin ensures US abides by security commitments in Asia-Pacific."
In a statement accompanied in the tweet, he elaborated his criticism against Beijing.
"Meanwhile, China is escalating its campaign of economic retaliation against South Korea for the joint alliance decision to deploy the THAAD missile defense system … China has cut off charter flights from South Korea, banned imports of South Korean cosmetics and other products, outlawed South Korean music, and threatened South Korean companies. China has done all of this to stop the deployment of a missile defense system, which is only necessary because China has aided and abetted North Korea for decades," McCain said in the statement.
"Actions speak louder than words. If China believes in free trade and has genuine concerns about the deployment of THAAD in South Korea, it should cease its attempts to undermine South Korea's sovereign ability to defend itself and use its considerable influence to pressure North Korea to stop its destabilizing behavior," the senator added.
China has maintained that the THAAD system could be used to monitor its missile launches as far inland as Xian in the northwest. Beijing has carried out several economic measures in a bid to assert further pressure on Seoul, according Yonhap News Agency.
In addition to China, Russia has also expressed concern over the installment of the missile system. Last July, Russia urged South Korea and the U.S. to "weigh all circumstances and prevent any unreasoned actions which may lead to tragic and irreversible consequences for the situation both in North East Asia and beyond."
Last Thursday, Russia and China agreed to take countermeasures over THAAD deployment. The countermeasures will reportedly be taken to safeguard interests of both the countries and to maintain strategic balance in the region. Moscow and Beijing also urged the U.S. and South Korea to avoid deploying THAAD.
© Copyright IBTimes 2023. All rights reserved.