US-China Travel Key Market For China's Aviation Boom: Chinese Airlines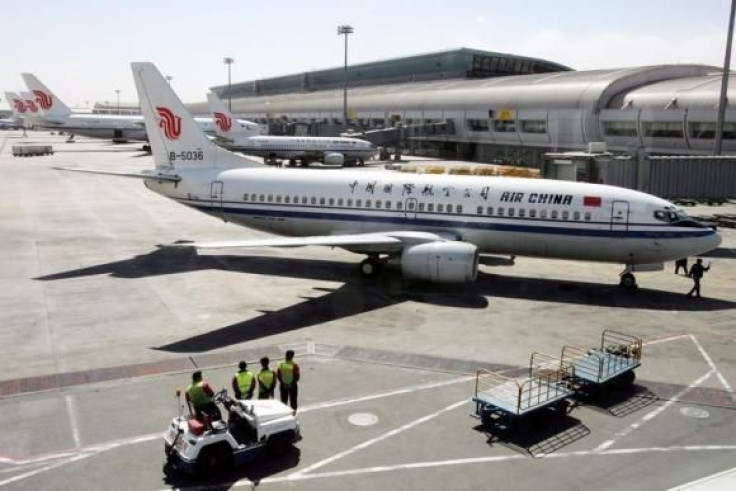 China's commercial aviation industry is reaching new heights. With outbound tourist and business traveler numbers growing in the country, Chinese airlines this summer are to offer more flights to and from the United States than their American counterparts.
According to a report by the Center for Asia Pacific Aviation, this summer will mark the first time Chinese carriers will overtake U.S. airlines when it comes to number of weekly flights between the two countries. During a CAPA conference, Chi Zhizhang, Air China's vice president and general manager for North America, said services between China and the U.S. are increasingly important for the company's international growth, calling the routes "low-hanging fruit." Similarly, Hou Wei, vice president of Chinese carrier Hainan Airlines, said North America would be the biggest market for the company looking forward.
China's biggest airlines -- Air China, China Eastern, China Southern and Hainan Airlines -- will offer a combined 2,028 flights weekly between the United States and China during the third fiscal quarter, July 1 through at least Sept. 30, the peak summer travel season. During the same quarter, U.S. airlines will be offering 1,853 weekly flights. Additionally, data about specific airplane models from CAPA and Official Airline Guide, indicate Chinese planes will offer 14.5 percent more seats than U.S. flights.
The change is mostly indicative of Chinese exponential airline growth, the result of the staggering number of travelers coming from China as a result of increased economic prosperity rather than cuts in U.S. flights. In 2011, American airlines had nearly double the number of flights to China compared to Chinese airlines.
Chi said in the past, 80 percent of the airline's U.S.- China sales were booked in the United States. Now that ratio has shifted to 50-50. Beyond that, Chi said he expects bookings eventually will swing in China's favor to 60 percent.
International travel, particularly to the U.S. has become increasingly common among Chinese as the middle class expands and can afford to fly. A report by consulting group McKinsey & Company indicates more than 97 million Chinese traveled overseas in 2013 and spent $129 billion while abroad. Last year, the number of overseas Chinese travelers jumped to an estimated 112 million with Chinese official data estimating a record-breaking $164.8 billion spent abroad.
© Copyright IBTimes 2023. All rights reserved.