U.S. condemns Iceland's whaling ways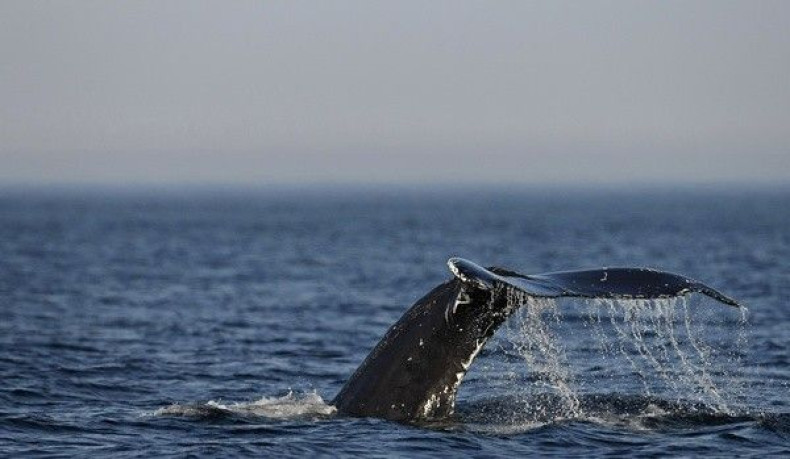 Iceland's decision to resume international trade in whale meat with Japan brought a sternly worded response from U.S. Commerce Secretary Gary Locke.
The United States strongly opposes Iceland's defiance of the commercial whaling ban. We urge Iceland to cease international trade of whale meat and work with the international community to safeguard whale species, Locke said Tuesday. It is troubling that Iceland continues to pursue commercial whaling outside the boundaries of the IWC, without member oversight or analysis by the Commission's scientific committee.
The International Whaling Commission, to which both the U.S. and Iceland belong, has a stated purpose of providing for the proper conservation of whale stocks and thus making possible the orderly development of the whaling industry.
Through the IWC, there is currently a global moratorium on commercial whaling, of which Iceland is operating in defiance. There is also a ban on international trade in fin whale meat. Iceland is defying that convention as well, exporting fin whale meat to Japan.
According to U.S. authorities, Iceland killed 273 endangered fin whales in the last two years. IWC scientists fear removing more than 46 fin whales per year from the population is unsustainable.
Iceland has not officially responded to the U.S. condemnation or any other criticism of its decision to ship whale meat to Japan. But earlier this year, the North Atlantic nation made its position clear when in talks with the European Union for possible membership.
The EU honors the whaling moratorium, and EU officials said that Iceland's practices could keep it out of the union.
Jon Bjarnason, the country Minister for Fisheries responded in August to the criticism.
Whaling is part of our existence. If the EU doesn't like our whaling, that is their decision, he said.
I am deeply disappointed in Iceland's actions, Monica Medina, U.S. Commissioner to the IWC and Principal Deputy Under Secretary for Oceans and Atmosphere, said this week. Iceland is disregarding the global moratorium on commercial whaling, as well as the global ban on trade in whale meat. Iceland's increasing harvest of whales, followed by the export of approximately 600 tons of fin whale meat, sends a clear message that Iceland is not interested in cooperative international conservation of whales.
Kate O'Connell, a spokesperson for the Whale and Dolphin Conservation Society, pointed out that Iceland is not only in violation of conventions of the IWC, it is also disregarding the sanction against trade in whale products by the Convention on International Trade in Endangered Species, another international agreement to which Iceland subscribes.
Iceland's escalating whaling and trade in whale products show indifference to world opinion, O'Connell said We call on the US to take action against Iceland.
Under US domestic law, there is a provision known as the Pelly Amendment that allows for a series of actions against a government that undermines the effectiveness of an international conservation agreement. Locke indicated that the U.S. is currently evaluating potential domestic responses to Iceland's increased harvest of whales outside of IWC control.