US Coronavirus Deaths 200 Shy Of 100,000; WHO Warns 'Immediate Second Peak' For Many Countries
KEY POINTS
WHO says epidemics come in waves, and the COVID-19 pandemic is no exception
Dr. Mike Ryan says the world hasn't exited the COVID-19 first wave
Despite this, many countries are setting aside the social distancing that's kept them safe from the worst of the pandemic
The World Health Organization (WHO) warns countries to be wary of an "immediate second peak" in the raging COVID-19 first wave that might swamp them if they unwisely ease-up even more on the lockdowns and social distancing that have tamed -- but not eradicated -- the disease.
Epidemics often come in waves and the world hasn't even exited the first wave of the pandemic, said Dr. Mike Ryan, executive director of WHO's Emergencies Program and leader of the team responsible for the international containment and treatment of COVID-19.
Being trapped in the first wave means the disease count continues to rise in some countries despite it dropping in others. Dr. Ryan said in an online briefing there's also a chance infection rates will rise more quickly during this rebound if measures to halt the first wave are lifted too soon.
It's a scenario oddly similar to the current situation in the United States where states are rushing to reopen their economies despite not conforming to safety and health guidelines set by the U.S. Centers for Disease Control and Prevention (CDC).
The U.S. will pass the 100,000 death toll Tuesday morning, becoming the first and only country in the world so far to reach this horrific milestone. It had more than 99,800 deaths and 1.71 million confirmed cases as of 10:30 p.m. ET Monday, based on Worldometer data.
Dr. Ryan also pointed out while coronavirus cases are decreasing in many countries such as those in Europe, they're increasing in Central and South America, Africa and South Asia (which includes India).
"When we speak about a second wave classically what we often mean is there will be a first wave of the disease by itself, and then it recurs months later. And that may be a reality for many countries in a number of months' time," said Dr. Ryan.
"But we need also to be cognizant of the fact that the disease can jump up at any time. We cannot make assumptions that just because the disease is on the way down now it is going to keep going down, and we are get a number of months to get ready for a second wave. We may get a second peak in this wave."
Europe, the U.S. and Canada must "continue to put in place the public health and social measures, the surveillance measures, the testing measures and a comprehensive strategy to ensure that we continue on a downwards trajectory and we don't have an immediate second peak."
WHO remains especially worried about the deteriorating situation in Africa. WHO director general Dr. Tedros Adhanom Ghebreyesus said Africa has the fewest diagnosed coronavirus cases. Africa accounts for less than 1.5% of the global total and just 0.1% of deaths due the almost complete absence of testing. This dangerous deficit has led some health experts to describe the current COVID-19 situation in Africa as "a silent epidemic" waiting to explode.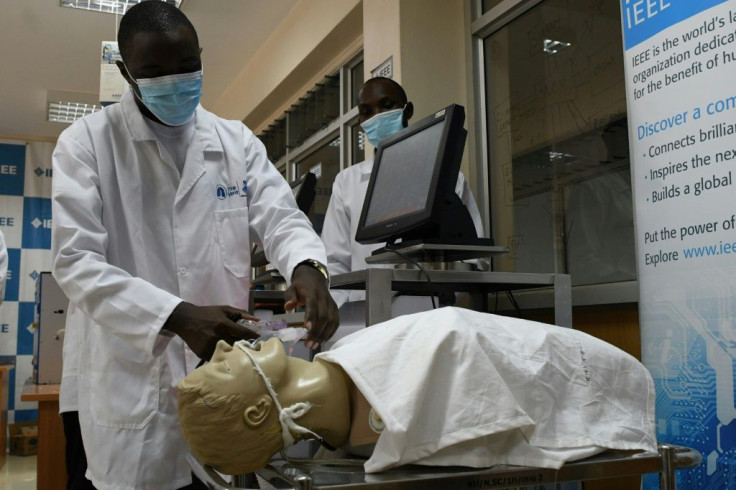 © Copyright IBTimes 2023. All rights reserved.