US Debunks Russian Reports On 'Secret Equipment' Washed Ashore From Navy Submarine
KEY POINTS
Military.com said the equipment is a piece of Russian hardware and not American
The image first appeared last year with the caption a "Russian submarine countermeasure"
U.S. Navy said the Russian campaign was aimed at laying a foundation for military action
Days after Moscow first claimed its warship had to chase away a U.S. submarine from within its territorial waters, a Russian website has come up with a report saying a"secret equipment" from the U.S. submarine was found in its territory.
According to Moscow-based Avia.Pro, local people found "classified equipment" from the Russian island of Urup which was "hastily abandoned" by the crew of the U.S. Virginia-class nuclear submarine. The article also carried with it a photo of a long, torpedo-like device lying on a beach, partially submerged in water.
However, Military.Com has reported, quoting experts, that the equipment is a piece of Russian hardware and not American. It said the image was apparently taken several months ago on a different beach thousands of miles away.
The U.S. Navy had already rubbished Russia's claim of the encounter. "There is no truth to the Russian claims of our operations in their territorial waters," Indo-Pacific Command spokesman Navy Capt. Kyle Raines said in an earlier statement.
Raines also added that there was no encounter at all between the two forces.
Military.com quoted experts who said such claims were an example of "escalating information war being waged by Russian operatives" and were intended to "muddy the waters and potentially give Russian forces a justification to invade Ukraine."
The report said the photo was an old one and first appeared on the internet around October 2021. It was then carried with a caption that read a "washed-up Russian submarine countermeasure" spotted from the shores near Severodvinsk in northern Russia.
The U.S. Navy too reiterated its early stance. "To be clear, there was no engagement or interaction between U.S. and Russian forces Saturday as claimed by Russia," Capt. Kyle Raines, a spokesman for the U.S. Indo-Pacific Command, told Military.com in a statement Wednesday.
On the fact that the image was an old one, Raines said "as [office of the Secretary of Defense] mentioned this week, this Russian information campaign appears to be a piece of their playbook aimed at laying a foundation for military action."
Mark Cancian, a senior adviser at the Center for Strategic and International Studies, said he "wouldn't be surprised if the Russians had found a U.S. submarine and played a little hide and seek."
"I believe that there's an element of truth on which they have built a story … and maybe it's part of the broader narrative that they're trying to build for action in Ukraine," he told Military.com.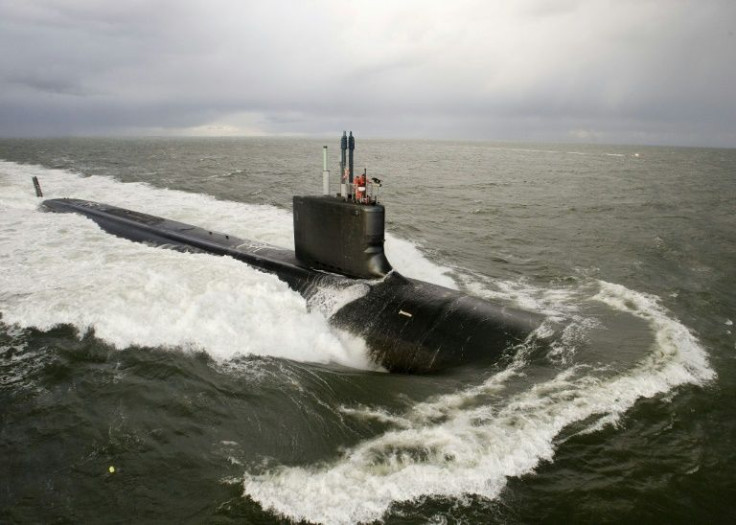 © Copyright IBTimes 2023. All rights reserved.