'No Truth To Russian Claims': US Navy Denies Russian Warship Chased Its Submarine Away
KEY POINTS
Russia said the U.S. submarine refused to surface when ordered
The submarine was allegedly seen off Urup island in the Pacific
Russia said it called in the U.S. defense attaché over the incident
The U.S. Navy has denied Russia's claim that it broke international law after Moscow said its naval vessel had to chase away a U.S. submarine from inside its territorial waters.
"There is no truth to the Russian claims of our operations in their territorial waters," Indo-Pacific Command spokesman Navy Capt. Kyle Raines said in a statement published by Star & Stripes. "I will not comment on the precise location of our submarines, but we do fly, sail and operate safely in international waters," he added.
On whether there was contact between the two ships in international waters, Raines told Navy Times that there was no encounter at all between the two forces.
The response comes a day after reports quoting the Russian defense ministry said a Russian frigate had to chase away a U.S. submarine after it ignored the ship's orders for it to surface.
"The vessel was found submerged off the small, uninhabited island of Urup while Russia's Pacific Fleet was holding exercises in the area," the reports said.
The crew of the Marshal Shaposhnikov frigate then ordered the Virginia-class submarine to surface immediately via underwater sonar communication systems in Russian and English. It said the U.S. boat was messaged, "You are in the Russian territorial waters right now! Surface immediately!"
However, the order was reportedly ignored by the U.S. submarine's crew. This prompted the Russian frigate to take unspecified action to make it leave. "The US submarine ... left Russian territorial waters at maximum speed," the defense ministry was quoted as saying.
Russia's Pacific Fleet military drills continued after the incident. The defense ministry added it had called in the U.S. defense attaché over the incident.
This comes amid worsening relations between Russia and the U.S. over Kremlin's troop buildup on the Ukraine border. With war threat peaking, President Joe Biden has warned Russian President Vladimir Putin that the U.S. and its allies would respond "decisively and impose swift and severe costs" on Russia if it invaded Ukraine. In a roughly hour-long phone call, the White House said while the U.S. remains prepared to engage in diplomacy, it was equally prepared for other scenarios as well.
The U.S. has also moved some of its forces out of Ukraine and ordered the evacuation of its embassy staff Saturday as it anticipates the invasion could take place in the next few days.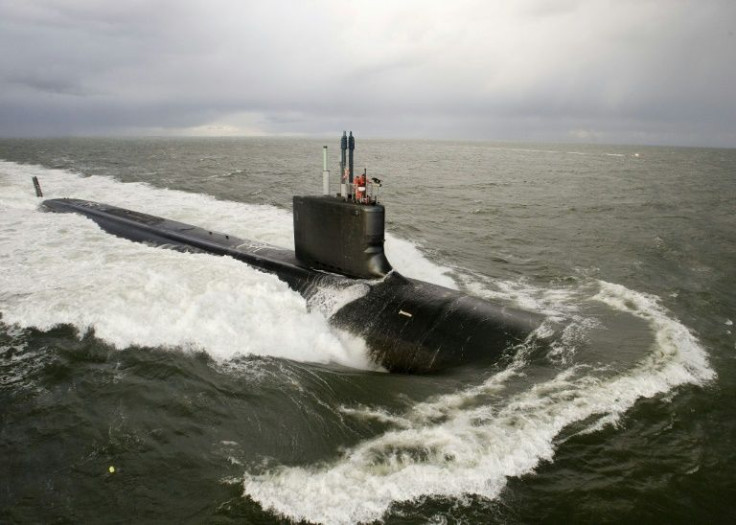 © Copyright IBTimes 2023. All rights reserved.