US Demand For Oil Growing Faster Than China's, But Export Ban Could Halt Production Surge: International Energy Agency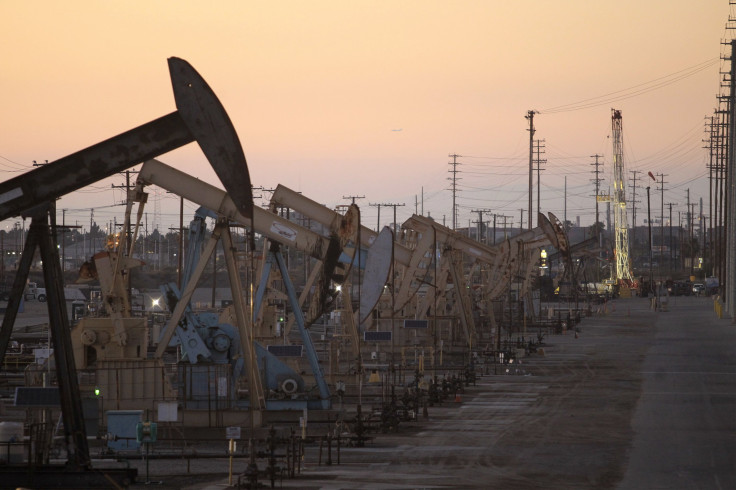 Last year, U.S. demand for crude oil grew faster than China's, for the first time since 1999, but surging American oil production could slow if the U.S. doesn't lift its ban on crude oil exports, according to the International Energy Agency (IEA).
A boom in shale oil production pumped up U.S. oil demand to 390,000 barrels a day in 2013, a 2 percent growth rate and three-year high, reversing years of steady decreases. Production rose 15 percent, the fastest absolute annual growth in any country for 20 years.
In contrast, China's demand grew by 295,000 barrels a day last year, the weakest growth in at least six years.
Oil demand can reflect a country's economic growth, since use of fuels indicates the strength of industrial and consumer activity. China's economy has strengthened over the past decade as its oil demand grew, while U.S. consumption has been dropping steadily since 2005.
Now U.S. consumption of oil fuels is rising again as new drilling techniques are opening up new opportunities for American shale oil and gas reserves. But the U.S. limits the market for its oil supply with heavy regulations on exports.
"The growing volumes of light tight oil that cannot leave North America are increasingly posing a challenge to industry, putting the spotlight on the U.S. crude oil export ban," the IEA said in its monthly oil market report.
Exports to Canada have increased to 155,000 barrels a day, and refinery, pipeline and crude rail capacity in the U.S. has expanded to carry the growing supply, according to IEA. Production is expected to grow by 780,000 barrels a day this year.
"Although there appears to be room in the market to accommodate further supply expansion in 2014 without any immediate change in export regulations, how long this can continue is open to debate," the IEA said in its report.
The laws restricting oil exports date back to the 1973 oil embargo, when world oil prices spiked and Congress wanted to limit U.S. reliance on oil imports. The 1975 Energy Policy and Conservation Act banned crude oil exports (not oil that has been refined into gasoline or diesel fuel) except in select circumstances. Among the exceptions granted by the Commerce Department have been oil that's shipped to Canada, oil that goes through the Trans-Alaskan Pipeline, heavy oil from certain fields in California, and certain types of oil exported with a license given by the Commerce Department.
European oil demand is also growing for the first time since the financial crisis, and the IEA expects oil demand to rise this year in developed economies overall, for the first time since 2010.
© Copyright IBTimes 2023. All rights reserved.