U.S. denies diplomats are spies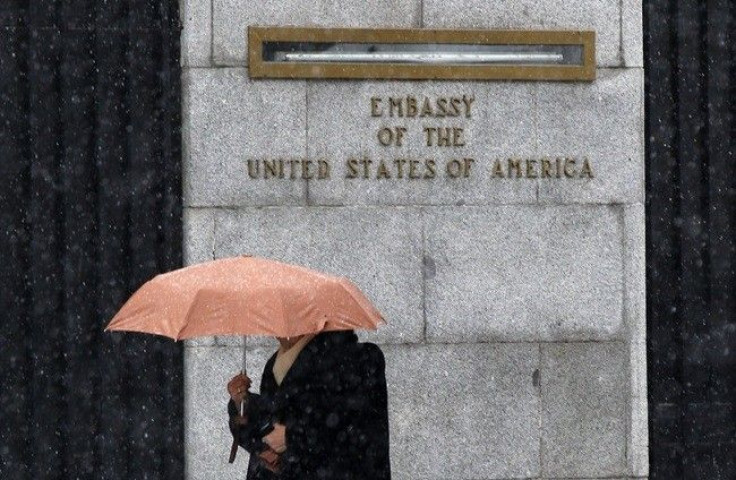 A spokesman for the U.S. State Department denied on Monday that his agency's diplomats were spies, after the release of hundreds of thousands of secret and unclassified cables by the Wikileaks organization.
Contrary to some Wikileaks reporting, our diplomats are diplomats. They are not intelligence assets, State Department spokesman P.J. Crowley said in a post to the Department's Twitter account. Diplomats collect information that shapes our policies and actions. Diplomats for all nations do the same thing.
U.S. government officials said Monday they would not comment on the contents of electronic correspondence, known as cables.
The Department of State does not comment on materials, including classified documents, which may have been leaked, a U.S. embassy statement regarding Wikileaks said.
According to leaked materials, classified cables included instructions on how State Department employees could meet the National Humint (human intelligence) Collection Directive.
The intelligence community relies on State reporting officers for much of the biographical information collected worldwide, a cable dated April 16, 2009 on reporting and collection needs in the West Africa Sahel region stated.
Reporting officers should include as much of the following information as possible when they have information relating to persons linked ... to various regions, issues and organizations, the content of various cables states. The phrase was included in several cables relating to the United Nations, Palestinian issues, Bulgaria, Paraguay, the African Great Lakes region, and the West Africa Sahel region.
The cables ask officers abroad to gather information about office and organizational titles: names, position titles and other information on business cards; numbers of telephones, cellphones, pagers and faxes. Also included are internet and intranet 'handles,' internet e-mail addresses, web site identification URLs; credit card account numbers; frequent-flier account numbers; work schedules, and other relevant biographical information, according to the leaked data.
The U.S. statement said the department was taking every step to prevent further security breaches.
Sen. Joseph Lieberman urged the Obama Administration and other responsible governments around the world to use all legal means necessary to shut down Wikileaks before it can do more damage by releasing additional cables.
Rep. Peter Hoekstra, R-MI, a member of the House Intelligence Committee, said Congress should move quickly to hold hearings to ensure federal intelligence agencies have the necessary counterintelligence authorities to ensure a leak of this nature doesn't happen again. He criticized the Pentagon and intelligence community for failing to protect sensitive national security information.
The federal government must do a better job of strengthening America's computer and cybersecurity protocols, he said.
The type of secret U.S. government reports about other countries released by Wikileaks over the weekend are candid, often incomplete and not always used to shape final policy decisions, the White House said on Sunday.
Press Secretary Robert Gibbs said in a statement that stolen and classified disclosures in the cables could include private discussions and names of individuals with representatives of foreign governments and their opposition.
While not mentioning specifics about the information released, Gibbs warned such disclosures put at risk our diplomats, intelligence professionals, and people around the world who come to the United States for assistance in promoting democracy and open government.
Wikileaks said the embassy cables would be released in stages over the next few months, since doing otherwise would not do this material justice.
The cables show the extent of US spying on its allies and the UN; turning a blind eye to corruption and human rights abuse in 'client states'; backroom deals with supposedly neutral countries; lobbying for US corporations; and the measures US diplomats take to advance those who have access to them, Wikileaks said.
© Copyright IBTimes 2023. All rights reserved.