US Developing Economic Sanctions Against China Over Cybertheft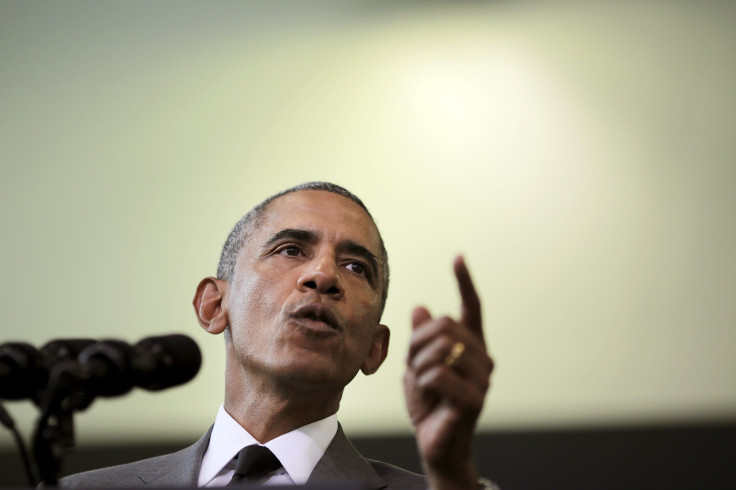 In an unprecedented move, the Obama administration is developing a package of economic sanctions against individuals and companies in China who have benefited from the Chinese government's theft of American secrets, the Washington Post reported late Sunday. A final decision has not been made over whether to issue the sanctions, but sources said the administration will likely decide in the next two weeks.
If President Barack Obama does decide to issue sanctions, it would be the first such use of them since he signed an order in April allowing for the freezing of financial assets against individuals and groups overseas who participate in cyberespionage. "As the president said when signing the executive order enabling the use of economic sanctions against malicious cyber actors, the administration is pursuing a comprehensive strategy to confront such actors," an administration official told the Washington Post, emphasizing that the U.S. is doing everything it can to protect its own citizens.
Any move will come at a key moment in U.S.-China relations, with President Xi Jinping scheduled to arrive in Washington, D.C., in September for his first state visit. Cybertheft is only one of the sensitive issues the two leaders are likely to discuss. China's currency devaluation, which last week triggered "Black Monday," when the stock market fell by 1,000 points before recovering, and the country's claims to disputed islands in the South China Sea, which have caused regional arguments, will also likely be discussed.
Recent reports have highlighted increased cyberthefts by foreign governments against the U.S., including data on nuclear power plants and personal information on government workers being stolen. In July, it was reported that last year two security breaches resulted in security files for 22.1 million people being compromised, much larger than had previously been reported. The attack was most likely undertaken by China, although the Obama administration did not publicly assign blame.
The news of possible sanctions against China came a day before a report by the Los Angeles Times said Russia and China are sharing information and employing hackers and private companies to steal data from American databases. Cyberattacks have become more frequent, with the American government disclosing them more often. Last month, the FBI reported that cyberespionage cases had risen by 53 percent, with China accounting for the majority of cases.
The Obama administration is facing a policy dilemma of how to combat cyberhacking and thefts when the U.S. government itself also engages in the activity. Experts worry that China may retaliate against the U.S. if Obama moves ahead with sanctions.
© Copyright IBTimes 2023. All rights reserved.
FOLLOW MORE IBT NEWS ON THE BELOW CHANNELS