US Drone Strike Kills Pakistan Taliban Boss: Report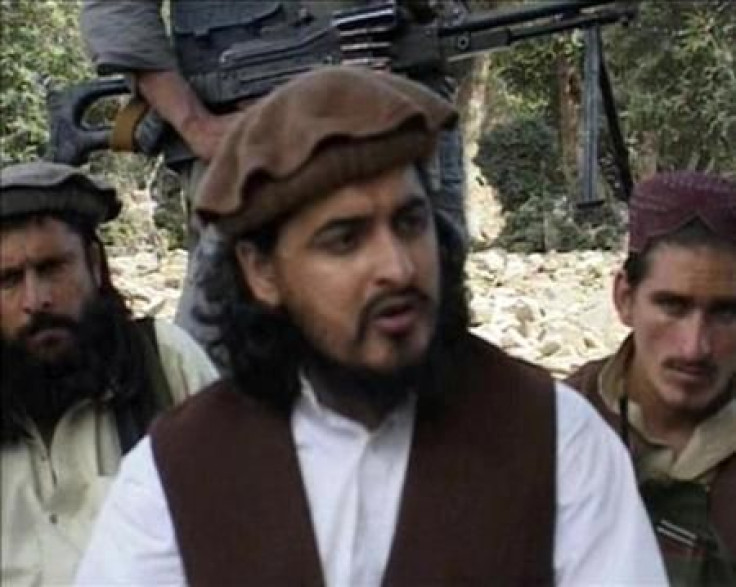 The chief of the Pakistani Taliban has reportedly been killed by a U.S. drone strike on Friday. Reuters reported on its Twitter feed that members of the Tehrik-i-Taliban Pakistan (TTP) confirmed the death of Hakimullah Mehsud, adding that his funeral will be held on Saturday.
Earlier, sources in Pakistan's military and government informed Dawn, an English-language Pakistani daily, that Mehsud died Friday after his compound in the Dande Darpakhel region of the North Waziristan Tribal Agency was "completely destroyed" by at least two missiles fired by the unmanned aircraft. The attack killed at least five militants, including the once-elusive Mehsud and his personal guard, Tariq Mehsud. However, Pakistani intelligence officials told Reuters that as many as 25 people died in the attacks.
Dawn also noted that Dande Darpakhel is only three miles north of the town of Miramshah, which is believed to be a stronghold for the Pakistani Taliban.
BBC reported that Mehsud was killed by a total of four missiles that targeted a vehicle he was riding in,
Mehsud, who is believed to be in his mid-30s and held responsible for the deaths of thousands of people, had a $5 million bounty on his head from the FBI. He took over leadership of TTP in 2009 after the prior leader was also killed in a drone strike.
U.S. drone strikes have long been criticized by Pakistani lawmakers because they have inadvertently killed dozens of innocent civilians over the years. Interior Minister Chaudhry Nisar Ali Khan condemned the strikes, saying they would ruin efforts by the government to enter into peace talks with the Taliban.
Just last week, Pakistani Prime Minister Nawaz Sharif implored U.S. President Barack Obama to cease the controversial drone program.
© Copyright IBTimes 2023. All rights reserved.