Drone Strikes Do Not Violate International Law, US Reiterates Amid Criticism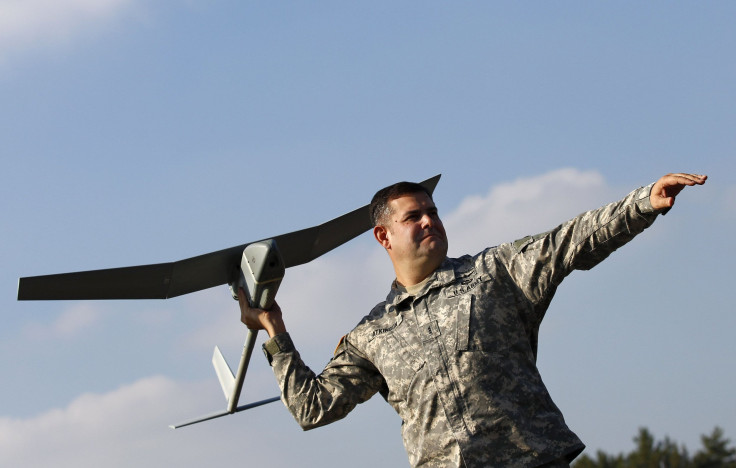 The United States lashed back at criticism that its drone attacks in Pakistan and Yemen violated international law, saying the government takes care to choose a course of action that minimizes the loss of civilian lives, adding that there is a wide gap between U.S. assessments of civilian casualties and reports by non-governmental groups.
Human rights organization Amnesty International released a report on Tuesday examining unmanned aerial strikes carried out by the U.S. in Pakistan, and said that at least 400 civilians had been killed in more than 300 strikes from 2004 to September 2013 in that country. In another report released on Tuesday, Human Rights Watch said the U.S. carried out 80 aerial attacks in Yemen since 2009, including from drones, warplanes and missiles, killing at least 473 people.
"We're still reviewing the reports," State Department spokesperson Marie Harf said, in a press briefing in Washington, on Tuesday, according to an official transcript. "We believe that we are always operating in accordance with international law. We would strongly disagree with the notion in some of these reports to the extent that they claim that we are acting contrary to international law as well."
"We undertake every effort to limit civilian casualties in our counterterrorism operations. There's a process that goes into how these operations are chosen," Harf said.
The assessments by human rights groups, based on statistics from local officials and interviews with eyewitnesses and survivors, followed reports released last week by U.N. investigators, who presented similar numbers for Pakistan, and urged the U.S. to declassify data about such attacks. The reports come ahead of a debate scheduled in the United Nations General Assembly on Oct. 25 regarding the use of remote-controlled aerial strikes on foreign locations.
Harf said the government cannot publicly disclose data on drone attacks so as to protect a variety of sources and methods through which the data are collected, "so unfortunately we can't always provide a lot of granularity into numbers."
Threat against the U.S. from al Qaeda's core has been "decimated," Harf said, but that it has moved elsewhere around the world. She added that the U.S. prefers to capture and prosecute terrorists, but "when that is not an option and when doing nothing is not an option, we undertake an effort that is using the tool that is least likely to injure innocent civilians."
She said the U.S.'s counterterrorism efforts will remain focused on al Qaeda's threat in places such as Somalia, Yemen and the Maghreb in Northwest Africa.
In May, President Barack Obama acknowledged that drone strikes had resulted in the loss of innocent lives, but said that such a consequence cannot be avoided and added that the government has been trying to minimize civilian death toll.
"America cannot take strikes wherever we choose -- our actions are bound by consultations with partners, and respect for state sovereignty," Obama said at the time, in an address at the National Defense University in Washington, adding that the government carried out strikes "when there are no other governments capable of effectively addressing the threat."
Harf, who often quoted Obama's May speech, said the president believes that to do nothing in the face of terrorist networks would invite far more civilian casualties, "because terrorists would be trying to seek a foothold, and indeed, would be growing in strength and be able to kill more civilians."
Speaking about terrorist threats emanating from Pakistan, Harf said that the Pakistani people have been harmed the most by terrorist operations, adding that over the last 10 years, 40,000 Pakistanis have been killed in terrorist attacks.
© Copyright IBTimes 2023. All rights reserved.
FOLLOW MORE IBT NEWS ON THE BELOW CHANNELS