Pakistan Secretly Approved Of US Drone Strikes Despite Public Calls To Halt The Attacks: Report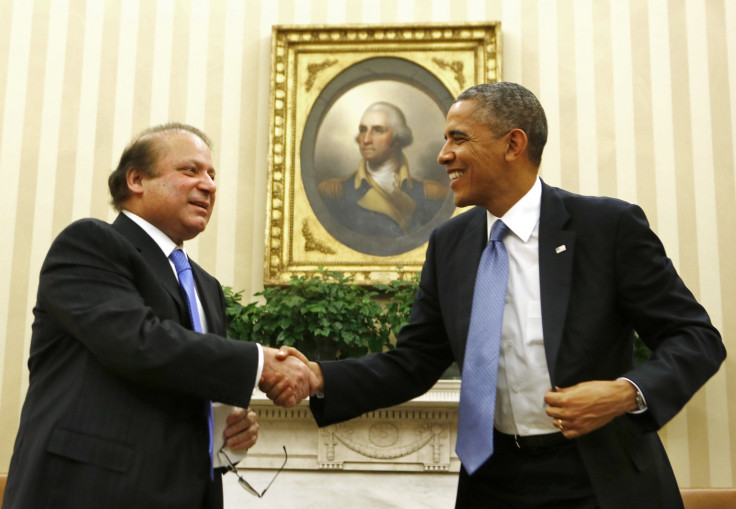 Undermining the credibility of Pakistan Prime Minister Nawaz Sharif's appeal to President Barack Obama to end drone strikes, a new report, based on leaked U.S. intelligence documents, said that Pakistan has endorsed the program secretly for years and has received classified updates on strikes and death toll.
Sharif held talks with Obama at the White House on Wednesday, days after the U.S. announced that it will release $1.6 billion in aid to Pakistan amid a warming of bilateral ties after a period of chill, primarily due to the killing of al Qaeda leader, Osama Bin Laden, in a U.S. raid on his sanctuary in Abbottabad in north-eastern Pakistan in May 2011. Sharif said although both leaders agreed to strengthen the crackdown on terrorism, he emphasized that drone attacks in his country needed to stop.
However, CIA documents and Pakistani diplomatic memos obtained by the Washington Post that were revealed on Wednesday, showed that details about dozens of drone attacks in Pakistan's troubled tribal region were shared with Islamabad, underscoring a long-held suspicion that an informal understanding existed between the two countries despite Pakistan's public calls to halt the attacks.
One of the documents from 2010 described an attack on a particular target "at the request of your government," while another file said officials from the two countries jointly picked targets. The documents also showed that the U.S. has raised concerns in the past about a possible nexus between militants and Pakistan's intelligence agency, Inter-Services Intelligence, or ISI.
Pakistan, on the other hand, raised suspicions about CIA agents trying to enter the country and asked its embassy in Washington not to issue visas to 36 Americans suspected to be U.S. intelligence agents, the documents showed.
U.S. drone attacks, which are extremely unpopular among the Pakistani public, have been one of the main sources of anti-American sentiments in the South Asian Muslim nation.
In May, President Barack Obama had said that the U.S. does not carry out drone attacks "wherever we choose," adding that its actions "are bound by consultations with partners, and respect for state sovereignty," and "when there are no other governments capable of effectively addressing the threat."
A joint statement from the White House following the talks said Sharif and Obama stressed that their countries' "enduring partnership is based on the principles of respect for sovereignty and territorial integrity," and prioritized counterterrorism, finance, energy, strategic stability and defense as key areas of interest for the ministerial-level dialogue, which Secretary of State John Kerry will host in Washington before March 2014.
© Copyright IBTimes 2023. All rights reserved.
FOLLOW MORE IBT NEWS ON THE BELOW CHANNELS