US Economy To Grow 2% Or Less This Year: Fed
The Fed lowers its projection for U.S. economic growth this year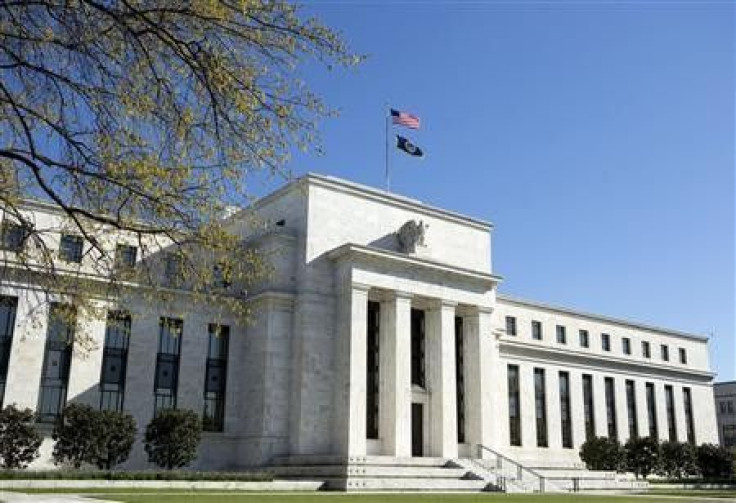 The Federal Reserve lowered its expectations for U.S. economic growth this year, according to minutes from the latest meeting of the U.S. central bank's interest rate-setting panel, but the bank stood by its forecast on 2012 unemployment.
Further, the Fed boosted its outlook for GDP growth in 2013 and 2014.
The Fed's central tendency projection for the nation's GDP this year is for it to grow in a range of 1.7 percent to 2 percent, according to minutes released Thursday. That's down from the bank's June projection of 2012 GDP growth of 1.9 percent to 2.4 percent. Central tendency projections omit the three highest and lowest forecasts contributed by regional bank presidents and Fed governors.
The bank also expects inflation of personal consumption expenditures to rise this year to a range of 1.7 percent to 1.8 percent, up from its June projection of 1.2 percent to 1.7 percent.
The central bank continues to estimate that unemployment this year will average 8 percent to 8.2 percent.
The Fed increased its estimate for 2013 GDP growth to a range of 2.5 percent to 3 percent, compared with its June projection of a range of 2.2 percent to 2.8 percent. For 2014, the bank estimates GDP growth will be 3 percent to 3.8 percent, up from its previous forecast of 3 percent to 3.5 percent.
A majority of central bankers, 12 of 19, expect that the Fed's key interest rate will not be raised until 2015.
© Copyright IBTimes 2023. All rights reserved.