US Fears Russia Will Build 'Concentration And Prisoner Camps' For Ukrainians
KEY POINTS
Thousands of Mariupol residents were taken to remote cities in Russia amid the war, says the city council of Mariupol
Mariupol city officials compare Russia's actions to that of the Nazis in World War II
A letter published in February warned that Russia could be making a list of Ukrainians to kill or sent to camps
U.S. ambassador to the United Nations, Linda Thomas-Greenfield, on Sunday expressed concern about the prospect of Russia-organized "concentration camps" following reports of Ukrainians being forcibly moved to remote cities in Russia amid the war.
On Saturday, the city council of Mariupol said approximately 4,000 to 4,500 residents were taken to "filtration" camps, similar to World War II-era concentration camps, in Russian territory where their phones and documents were examined. Some residents were later transported to "remote cities in Russia" while the fate of other people was unknown.
"What the occupiers are doing today is familiar to the older generation, who saw the horrific events of World War II, when the Nazis forcibly captured people," Mariupol Mayor Vadym Boichenko said in a press release published on the messaging app Telegram.
Speaking on CNN's "State of the Union," Thomas-Greenfield said she cannot confirm the report, but voiced concern over the possibility of Russian "concentration camps."
"It is unconscionable for Russia to force Ukrainian citizens into Russia and put them in what will basically be concentration and prisoner camps, so this is something that we need to verify. Russia should not be moving Ukrainian citizens against their will into Russia," Thomas-Greenfield said.
Mariupol has seen the worst Russian shelling since the war began on Feb. 24. It is estimated that more than 300,000 people are trapped in the city without electricity and with limited food supplies. As many as 1,000 residents were sheltering in a local theater that was hit by a Russian airstrike Wednesday. At least 130 people were pulled from the rubble. It is unclear how many might have survived the attack.
Thomas-Greenfield's comments and reports of abduction come after The Washington Post in February published a letter written by Ambassador Bathsheba Nell Crocker, U.S. Representative to the European Office of the United Nations, to U.N. High Commissioner for Human Rights Michelle Bachelet where she warned that Russia could be creating a list of Ukrainians it wants to be killed or sent to camps. Crocker said the list would likely include the names of people who oppose Russian actions, dissidents in exile in Ukraine, journalists, activities and LGBTQI+ people.
The letter did not offer any additional details.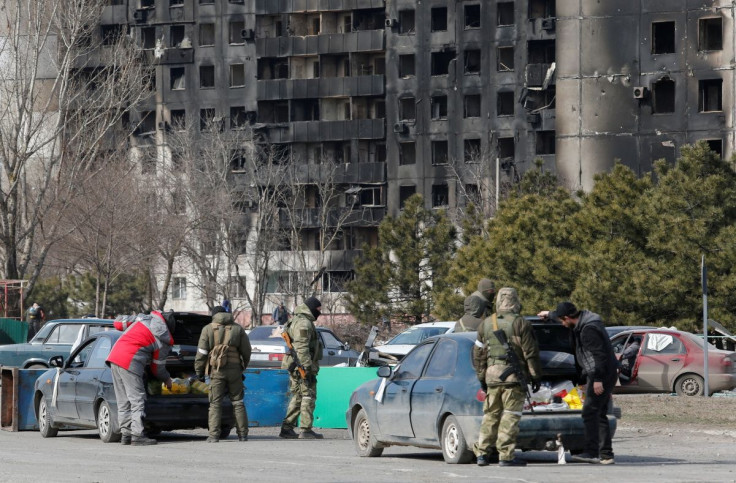 © Copyright IBTimes 2023. All rights reserved.
FOLLOW MORE IBT NEWS ON THE BELOW CHANNELS