U.S. Feb auto sales jump despite gas price spike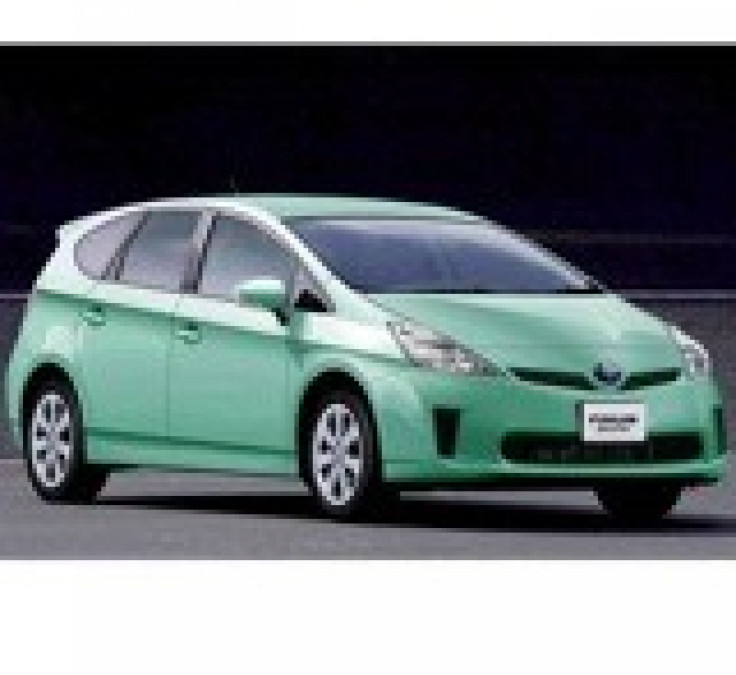 U.S. auto sales rose more than 20 percent in February as the lure of discounts from automakers led by General Motors Co (NYSE: GM) outweighed concerns about higher oil prices.
The gain in industry-wide sales topped analyst expectations, according to initial sales data, putting the industry on track for its highest sales rate since August 2009 when the government's cash for clunkers credits spurred a short-lived boom.
GM led the industry with a 46 percent sales gain, stoked by incentives that also led the industry at an estimated $3,700 per vehicle on average in February.
Still, shares of Ford Motor Co (NYSE: F) and GM were down by 2.6 percent and 2.2 percent, respectively, amid mounting concerns about rising costs and after both carmakers posted disappointing quarterly earnings recently. The broad S&P 500 Index was also down by 1.3 percent on Tuesday afternoon.
Toyota Motor Corp., which was bouncing back from depressed sales a year earlier, had a 42 percent sales gain. Nissan Motor Co. had a 32 percent increase after stepping up its incentive spending.
Ford and Chrysler Group lagged, with sales gains of 14 and 13 percent, respectively.
The boom for GM and Nissan came on the back of stepped-up incentives for car buyers and dealers in a traditionally slow month for vehicle purchases and at a time when rising oil prices have emerged as a new threat to the industry.
The success of the aggressive discounts by both GM and Nissan in February raises the prospect that rivals will respond with stepped-up incentives of their own, cutting into projected profits across the industry, analysts have said.
But Ken Elias, a partner at consulting firm Maryann Keller & Associates, said GM was taking advantage of its lower cost base after its 2009 bankruptcy slashed debt.
It's more affordable, and the fact of the matter is obviously GM feels this is something that it needs it do, he said.Both GM and Nissan said they had already throttled back spending on the sales incentives that had allowed both to improve market share in February.

Our goal is very clearly to continue to have a very disciplined approach, GM sales chief Don Johnson said. Our incentive costs will start to moderate in March.

In a measure of its momentum in February, GM's Cadillac CTS sedan outsold the six combined models under Ford's luxury Lincoln brand. Meanwhile, GM's Buick brand also outsold Toyota's luxury Lexus brand.

WHAT OIL PRICE SPIKE?

Although analysts have cautioned that the recent rise in oil prices could slow or even derail the industry's recovery in sales, little of that feared impact was visible in the February sales results.

U.S. gasoline prices rose to $3.38 a gallon in the past week, the biggest jump since 2005 when Hurricane Katrina disrupted petroleum supplies, the U.S. Energy Department said.

Pump prices averaged $2.79 for all of 2010 when U.S. vehicle sales began to recover, according to industry data.

But trucks remained popular in February with American buyers. Sales for Nissan's Pathfinder SUV and GM's Chevrolet Silverado pickup truck both rose 60 percent.

Ford sales analyst George Pipas said that small cars -- including its new Fiesta -- had increased as a percentage of the overall market to account for almost one in five sales.

Higher gasoline prices are no doubt contributing to the shift, he said.

GM Chief Executive Daniel Akerson said that higher oil prices could threaten the economic recovery, although he said the automaker was much better positioned than it had been in 2008, citing new small cars and the electric Chevy Volt.

A sudden, sharp spike in oil prices could rattle global consumer confidence in the economic recovery in the short term, Akerson told Reuters. Consumers would likely look for even more fuel-efficient vehicles.

Other automakers also raised concerns about the pressure from higher gas prices in the remainder of the year.

Customers in the U.S. are the most sensitive to oil prices. When they go up, hybrids fly out of showrooms and SUVs and pickup truck sales fall, Toyota Executive Vice President Takeshi Uchiyamada told reporters on the sidelines of the Geneva auto show.

GM: NO REPEAT OF PAST MISTAKES

Ford said its average transaction price was up 3 percent in February from a year earlier. Ford's sales chief, Ken Czubay, said the automaker would not be drawn into a costly price war with rivals.We're going to stay on plan, he said. Market share can come and go depending on incentive spending.

During its long slide into bankruptcy in 2009, GM had relied on heavy discounting to drive sales at the expense of profits. But GM executives said that the automaker would remain disciplined on pricing with inventories down to a relatively tight 60 days supply of sales at dealerships.

Hyundai Motor Co., which has been winning market share with its line-up of lower-cost vehicles, said the incentives on offer in February had already tipped the low-margin industry into a price war.

Some of GM's rivals have also groused that its U.S. government-financed bankruptcy had given it a sharp advantage in costs per vehicle that it was using to undercut on price.

Said GM's Johnson: We're not surprised that some of our competitors have started talking about our performance as a way of explaining their performance.

The sales results represent one of the first snapshots of U.S. consumer demand, and the February data was expected to show steady demand without evidence of the kind of accelerating turnaround that some analysts had forecast.

For the fifth consecutive month, the annualized sales rate is expected to hold above 12 million vehicles in February.

The average forecast of 41 economists surveyed by Reuters had been for 12.6 million vehicles on that basis for February, about flat from the sales rate in December and January.
© Copyright Thomson Reuters 2023. All rights reserved.