US Fighting ISIS With New Military Bases? Pentagon Proposal Expands Troops In Middle East, Africa And Asia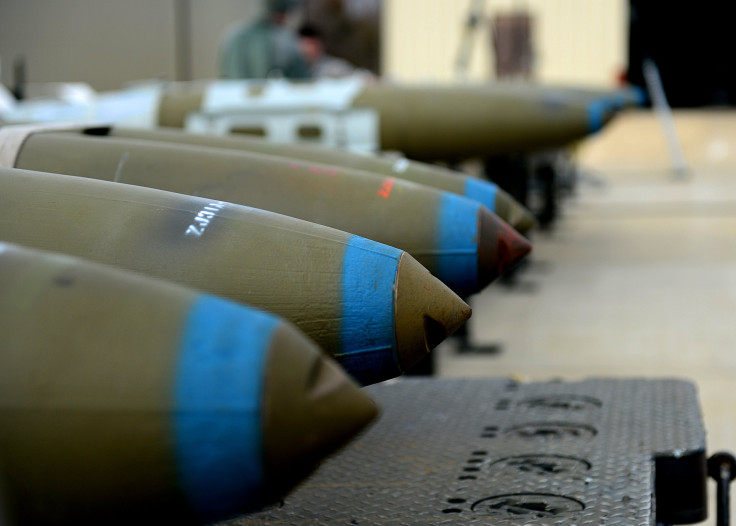 As American officials debate the best way to fight the Islamic State group, a proposal from the Pentagon suggests the U.S. build up military bases in Africa, Asia and the Middle East, the New York Times reported Thursday. The bases would be used for carrying out airstrikes and gathering intelligence as ISIS and its affiliates spread across the globe.
The proposal for the bases was made this fall and the White House has declined to comment on whether it will pursue this option. There are now eight groups affiliated with ISIS causing increased concern about further attacks in Western states following the Paris terror attacks in November that left 130 people dead and more than 350 injured.
Officials familiar with the matter told the New York Times the cost of the bases would run in the "low millions" and would expand already existing bases in Afghanistan and Djibouti with possible additions in Niger and Cameroon. Host nations would have to approve any base. Special Operations troops could use the bases as launching points for operations as heated debate continues on Capitol Hill on whether the U.S.-led airstrike coalition will be sufficient to counter ISIS.
ISIS's Global Strategy | FindTheData
Defense Secretary Ash Carter told the Senate Armed Services Committee Wednesday adding ground troops to the current airstrikes would only serve to further "Americanize" the conflict and has recommended against it, Defense News reported.
"In the near-term, it would be a significant undertaking that, realistically, we would embark upon largely by ourselves, and it would be ceding our comparative advantage of special forces, mobility and firepower, instead fighting on the enemy's terms," Carter said. "In the medium-term, by seeming to Americanize the conflicts in Iraq and Syria, we could well turn those fighting ISIL or inclined to resist their rule into fighting us instead."
Leaders around the globe have expressed concern about the spread of ISIS with Singapore's defense minister saying Wednesday the terror group was attracting more followers in Southeast Asia including Singapore, Malaysia and Indonesia.
"The returned fighters have come back with allegiance to ISIS and the mission to form an Islamic caliphate in our part of the world," Singaporean Minister Ng Eng Hen said. "They have sympathizers; they have foreign fighters who are trained, who have the motivation, the means, and who have a common vision."
© Copyright IBTimes 2023. All rights reserved.
FOLLOW MORE IBT NEWS ON THE BELOW CHANNELS