US Government Shutdown And Science: Curiosity Goes To Sleep, Flu Monitoring Goes Offline [UPDATE]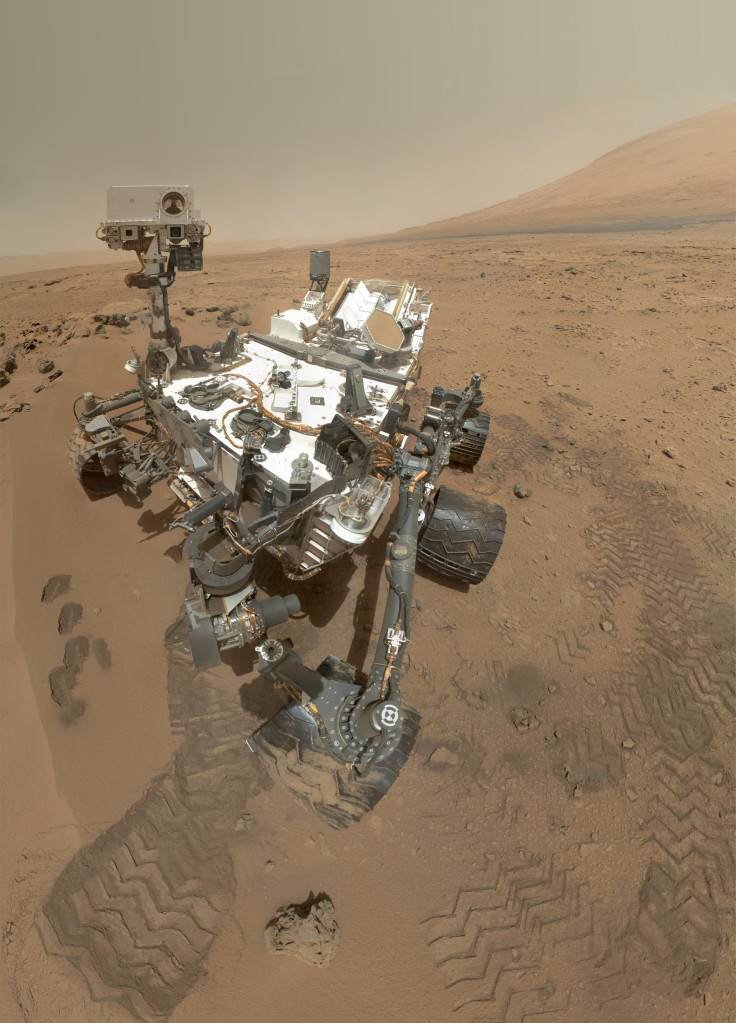 Note: this article has been updated with new information about the Mars Curiosity rover.
With no budget compromise on the immediate horizon, the U.S. government looks to be headed for shutdown starting on Tuesday. Federal agencies will have to put most employees on furlough, except for those that perform work essential to protecting human life and, in some cases, property. Here's how a shutdown will affect various federal science-related agencies:
NASA: The astronauts on the International Space Station won't be left hanging. NASA will retain some employees to keep tabs on the space station and ensure the health of the crew. But most other projects will be put on pause, including the Curiosity rover currently investigating the surface of Mars. (Or perhaps not; see update below.)
"Curiosity will be put in a protective mode for the security of the rover," NASA spokesman Allard Beutel says. "But no new data-gathering will take place."
[Update 3:15 pm 10/1/2013]: Jet Propulsion Laboratory spokesperson Jane Platt says in an emailed statement that since JPL employees are contractors, not direct employees of the federal government, rover operations will continue for the moment. JPL, which operates Curiosity and the sister rover Spirit, is a private contractor owned by the California Institute of Technology.
"Any changes to JPL's status will be assessed on a week-by-week basis as events unfold," JPL said in a statement.
Also, the Hubble Space Telescope will still be running, keeping its eyes on distant galaxies, but no one will be around to analyze the data it collects until the government starts up again, Beutel says.
Environmental Protection Agency: "The vast majority of people at EPA will not be working," EPA head Gina McCarthy told reporters last week, according to The Hill. "I think it's safe to say that I will be, but beyond that I don't have the details."
The few EPA employees that would stay on the job are those that are doing emergency cleanups of contaminated areas or working on ongoing federal court cases, according to John O'Grady, the president of the union for EPA employees in Chicago. Some EPA workers would also be working past Tuesday to shut down various EPA systems, O'Grady told NBC.
U.S. Department of Health and Human Services: Certain critical programs will still continue in the event of a shutdown: suicide prevention lifelines will remain operational. The U.S. Centers for Disease Control and Prevention will keep a skeleton crew on hand to investigate any potential disease outbreaks and man the agency's emergency operations center.
The CDC won't be able to support its annual seasonal influenza program that monitors the spread of the flu through U.S. states. Monitoring the spread of flu helps the agency direct vaccines to where they're most needed.
The U.S. Food and Drug Administration will suspend most of its food and cosmetics safety activities. The FDA won't be conducting routine inspections, most laboratory research will be halted and some enforcement activities will be put on hold.
National Oceanic and Atmospheric Agency: The National Weather Service and the National Hurricane Center will still be up and running. But if scientific investigations are put on hold, NOAA may have to recall research boats and keep them docked until the government reopens.
U.S. Department of Energy: Most research into experimental energy projects will be suspended for the time being. The National Nuclear Security Administration will still maintain a force of more than 300 employees to maintain and safeguard nuclear weapons and service and maintain the nuclear reactors on military submarines and aircraft carriers.
U.S. Department of Agriculture: The USDA will still be inspecting meat, poultry and egg products and work to recall any food that is found to be unsafe.
National Science Foundation: Government-funded scientists that aren't federal employees may continue to work on projects supported by grants, but no new payments will be made during the shutdown period.
Smithsonian Museums, National Parks, National Zoo: Most federally-funded recreational attractions will close to the public after the government shuts down.
A full list of agency contingency plans can be found at the website of the White House's Office of Management and Budget.
© Copyright IBTimes 2023. All rights reserved.