US Housing Starts Up 0.8% In February, Building Permits At 4.5-Year High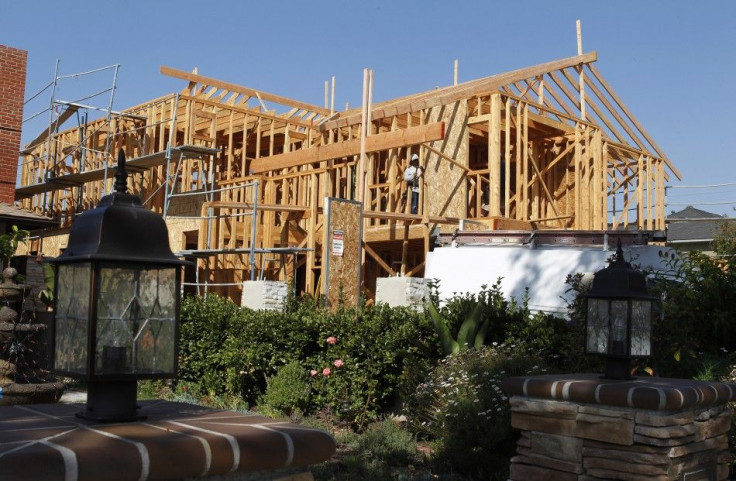 U.S. builders began work on slightly more homes than expected in February, government figures showed on Tuesday, while new building permits jumped to their highest level since June 2008.
"After six years of deep slumber, the giant is awakening. We are about to see a housing bull market reminiscent of most post-recession recoveries," said David Lichtenstein, Chairman & CEO of The Lightstone Group.
Housing starts, the number of new residential home or apartment construction projects that have begun during any particular month, rose 0.8 percent last month to a seasonally adjusted annual rate of 917,000 units, the U.S. Commerce Department said. Economists polled by Reuters had forecast construction starts in February to rise to a rate of 915,000 from an original January estimate of 890,000.
Construction of single-family houses advanced 0.5 percent to a rate of 618,000 units, the highest level since June 2008. Work on multifamily homes, which include townhouses and apartment buildings, increased 0.7 percent to an annual rate of 285,000.
Housing starts in the Midwest rose 37.5 percent, while starts in the West fell 7.8 percent.
Building permits, an indicator of future demand, rose 4.6 percent to a rate of 946,000, also hitting its highest rate since June 2008. Economists were expecting a smaller gain of 928,000.
On Monday, the National Association of Home Builders revealed that its sentiment gauge slipped by two points to a five-month low of 44 in March. The pullback in builders' confidence was attributable to a less-than-upbeat assessment of current sales, edging four points lower to 47. The future sales index, however, gained a point to 51 -- the highest reading since November. A more encouraging sign is that prospective buyer traffic jumped by three points to 35, erasing a fraction of the reported February decline.
© Copyright IBTimes 2023. All rights reserved.