US Housing Starts Up Less Than Expected In July On Rising Mortgage Rates Concerns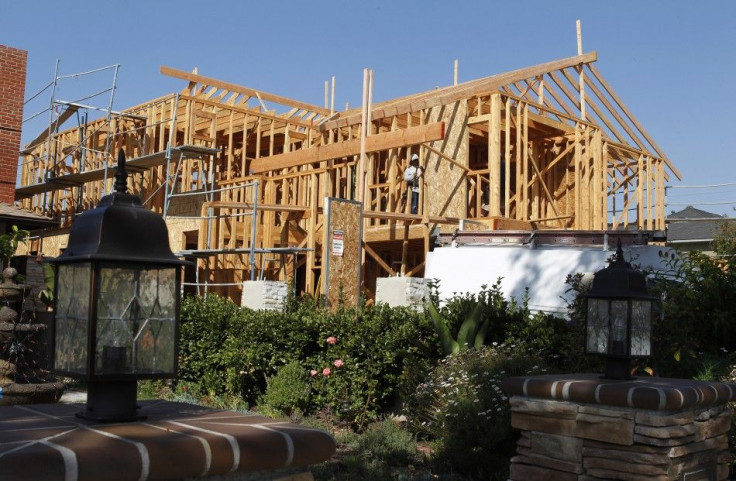 U.S. builders began work on fewer homes than expected in July, and new building permits also missed what analysts had forecast for the month, government figures showed Friday, raising concern about the impact of rising mortgage rates on the housing market.
Housing starts, the number of new residential home or apartment construction projects that have begun during any particular month, rose 5.9 percent last month to a seasonally adjusted annual rate of 896,000 units, the U.S. Commerce Department said. Economists polled by Reuters had forecast construction starts in July to jump by 8.9 percent to 910,000, up from an original June estimate of 846,000.
Construction of single-family houses declined 2.2 percent to a rate of 591,000 units. Work on multifamily homes, which include townhouses and apartment buildings, increased 25.5 percent to an annual rate of 290,000. Overall starts in July were up 20.9 percent from the same period a year ago. That's the highest level since 2009.
Housing starts in the Northeast rose 40.2 percent, while starts in the South fell 7.0 percent.
Building permits, an indicator of future demand, rose 2.7 percent to a rate of 943,000, slightly missing expectations of 945,000 units.
U.S. home builder sentiment continues to climb in August. On Thursday, the National Association of Home Builders (NAHB) revealed that its sentiment gauge jumped higher to 59 in August despite a downward revision to July, which now stands at 56. The better-than-expected print now puts the index at its highest level since 2005.
The improvement was driven mostly by the present sales index, which rose to 62, but there was also a small uptick in the future sales index to 68. The index of prospective buyers' traffic was unchanged at 45 but stands well above its six-month average of 38. "The headline index now stands 22 points above its August 2012 level and suggests that the housing market has improved significantly so far in 2013," Barclays economist Cooper Howes said in a note to clients.
© Copyright IBTimes 2023. All rights reserved.