US June 2012 Retail Sales Roundup: Macy?s, Target Among The Hardest Hit By Stagnant Economy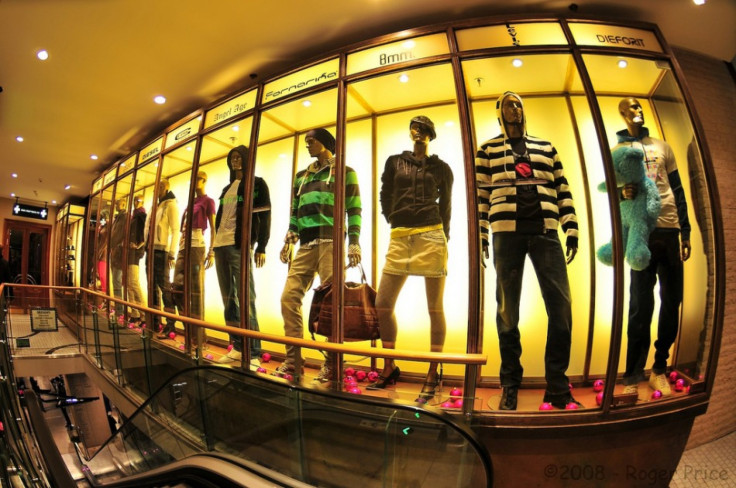 Consumers, spooked by months of sluggish hiring and a global slowdown, pulled back on spending in June, which took a toll on top U.S. retailers' sales.
Even with steep promotions, June sales at stores open at least a year -- a key industry performance metric that excludes the impact of new and closed stores -- came in less robust as both consumer confidence and sentiment ebbed in June in the face of a steady stream of weak economic reports, stubbornly high unemployment rate and a volatile stock market.
U.S. comparable chain store sales rose 0.2 percent in June from a year earlier, the International Council of Shopping Centers (ICSC) said on Thursday. Excluding drug stores, sales rose by 2.6 percent in June, compared with a pace of 4 percent in May 2012.
The U.S. labor market has lost a step since spring and the trend of lackluster job growth is likely to continue into June, which has led to limited wage growth and restrained household spending.
Payrolls are estimated to have climbed in June by 90,000, after a paltry 69,000 gain in May, according to the median forecast of economists surveyed by Reuters ahead of the nonfarm payrolls report due Friday. The public sector will continue to shed jobs, with a decline of 10,000 expected in June.
The unemployment rate has been stuck above 8 percent since February 2009, the longest stretch in monthly records dating to 1948, and is expected to remain at 8.2 percent in June.
As a result, confidence among U.S. consumers declined in June to the lowest level this year, with the Thomson Reuters University of Michigan's consumer sentiment index tumbling to 73.2 in June from 79.3 in May.
Some analysts also point to the fact that the unseasonably warm winter might have spurred shoppers to buy summer clothes earlier -- as confirmed by the good results retailers posted earlier in the spring -- at the expense of the June sales numbers.
Wholesale clubs were negatively impacted by the declining gasoline prices, which pared comparable store sales gains by about 2 percentage points on a year-over-year basis, according to ICSC.
Of course, not every retailer underperformed, which added to the uneven performance of the industry.
Luxury store retailers continued to lead the industry with a 7.6 percent year-over-year increase in June.
Here's a look at how the retailers fared in June:
Macy's
Macy's, the second biggest department-store chain, reported a 1.2 percent increase in same-store sales, shy of the 2.3 percent estimate.
The company blamed an economy that is stagnant at best for its weak results.
June sales were below expectations. In part, this was a function of a macroeconomic environment that is stagnant at best, and lower spending by tourists in cities such as New York, Terry J. Lundgren, chairman, president and chief executive officer of Macy's, said in a statement.
The Cincinnati, Ohio-based company reiterated its guidance for full-year 2012 sales and earnings: Same-store sales are expected to rise by approximately 3.7 percent, with earnings per diluted share expected in the range of $3.25 to $3.30.
Shares of Macy's Inc. (NYSE:M) rose 3.33 percent, to $34.47 apiece in Thursday's midday trading.
Target
Target, the second largest discount chain, notched a 2.1 percent gain, missing analysts' expectations of a 2.4 percent growth. Total monthly net retail sales grew 2.6 percent to $6.42 billion from last year.
Following better-than-expected performance in May, our June comparable-store sales were near the low end of our expected range, said Gregg Steinhafel, chairman, president and chief executive officer of Target.
The Minneapolis, Minn.-based company said it is on track to deliver second-quarter adjusted earnings per share of $1.04 to $1.14.
Shares of Target Corporation (NYSE: TGT) fell 0.78 percent, to $57.33 apiece.
Costco
Costco, the warehouse retailer, said U.S. same-store sales excluding fuel rose 3 percent, below estimates of a 3.7 percent gain.
The Issaquah, Wash.-based company said deflation in gasoline prices had a minimal impact on comparable sales growth during the five-week period. Excluding gas, same-store sales were two points higher at 5 percent.
Shares of Costco Wholesale Corp. (nasdaq: COST) fell by 0.48 percent, to trade at $93.97.
TJX
TJX again had a pretty good month. Sales at TJX, which owns discount stores T.J. Maxx and Marshalls, rose 7 percent, blowing past the 3.7 percent estimate.
Customer traffic during the month increased substantially at every division, which speaks to the tremendous appeal of our values, brands and fashions for consumers, TJX CEO Carol Meyrowitz said in a statement.
However, the performance at TJX and its discount stores suggests the troubled attitude toward the economy.
The Framingham, Mass.-based company said profit this year may be as much as $2.39 a share, up from a previous forecast for a maximum of $2.37.
Shares of The TJX Companies Inc. (NYSE: TJX) rose 3.86 percent to $44.14 in Thursday's midday trading.
Gap
Gap, the largest U.S. apparel chain, said comparable sales for June 2012 were flat compared with a 1 percent increase for June 2011.
In North America, revenue rose 4 percent at Gap stores and 5 percent at Banana Republic Stores. Sales at Old Navy Stores in North America rose 1 percent. Meanwhile, international revenue fell 14 percent.
Shares of The Gap Inc. (NYSE: GPS) rose 1.26 percent to $28.04 apiece.
Limited Brands
Same-store sales at Limited Brands, the parent company of Victoria's Secret and Bath & Body Works, saw sales rise 7 percent -- more than doubling expectations for a 2.6 percent gain.
The Columbus, Ohio-based company said sales at Victoria's Secret were up a sound 11 percent, driven largely by the chain's semi-annual sale.
Our semi-annual sale was a success driven by strong performance in lingerie and Pink, said Amie Preston, chief investor relations officer for Limited Brands, in a conference call.
Shares of Limited Brands Inc. (NYSE: LTD) jumped 5.6 percent, to $46.61 apiece.
Saks
Upscale chain Saks reported a 6 percent increase in same-store sales in June, topping the 4.2 percent average estimate.
The New York-based Saks said the strongest categories included women's shoes; men's private brand, tailored clothing, and shoes; and cosmetics and fragrances.
Shares of Saks Inc. (NYSE: SKS) rose 2.47 percent to $11.19 apiece.
Nordstrom
Nordstrom, the upscale department store chain, said Thursday sales rose 8.1 percent in June, helped by strong sales of handbags, jewelry and shoes. That's above analysts' expectations for a 4.7 percent growth.
Total revenue for the five weeks ending June 30 rose almost 13 percent, to $1.04 billion.
Shares of Nordstrom Inc. (NYSE: JWN) rose 1.8 percent to $51.47 apiece.
Kohl's
U.S. department-store chain Kohl's sales slumped 4.2 percent in June. On average, analysts were expecting a 3.2 percent decline.
Though June sales were again lower than expectations, we are encouraged by improved sales in the latter weeks of the month as we continued to build inventory levels, Kevin Mansell, Kohl's chairman, president and chief executive, said in a statement.
The Menomonee Falls, Wis.-based company said it expect its second-quarter profit to come in at the low end of its previous guidance of 96 cents to $1.02 per share.
Shares of Kohl's Corp. (NYSE: KSS) gained 6.87 percent, to trade at $47.30 apiece.
Ross
Ross, owner of the Ross Dress for Less discount chain, said Thursday that sales at stores open at least a year rose 7 percent in June, easily topping Wall Street's prediction of a 4.8 percent increase.
The Pleasanton, Calif.-based discount store operator said total sales for the month increased 12 percent to $886 million.
Our ongoing ability to deliver terrific name brand bargains to today's value-focused shoppers drove broad-based merchandise and geographic sales gains during the month, Michael Balmuth, Ross' vice chairman and chief executive, said in a statement.
Ross expects July same-store sales to increase between 2 percent and 3 percent. Based on better-than-expected May and June sales, Ross now expects to post a second-quarter profit of 77 or 78 cents per share, up from its previous forecast of 72 to 75 cents per share.
Shares of Ross Stores Inc. (Nasdaq: ROST) jumped 6.79 percent, to $67.04 apiece.
Buckle
Teen retailer Buckle posted its first same-store sales decline in two and a half years. The 2.5 percent decline came in worse than the Street's expectations for sales to be flat.
The Kearney, Neb.-based company said so far this year, comparable store net sales rose 4.2 percent from the year-ago period.
Shares of The Buckle Inc. (NYSE: BKE) fell 3.58 percent, to $38.25, in Thursday's midday trading.
Walgreen
Walgreen, the biggest U.S. drugstore chain, posted 10 percent lower June same-store sales. That's worse than the 7 percent drop that analysts had estimated.
The Deerfield, Ill.-based company said June sales were significantly impacted by calendar day shifts and an increase in generic drug introductions.
In a separate announcement, Walgreen said it has it has entered into a deal to buy a total of 144 drug stores from Stephen I. LaFrance Holdings and members of the LaFrance family. The deal is set to close around Sept. 1, and is not expected to have a material impact on fiscal year 2012 EPS.
Shares of Walgreen Co. (NYSE: WAG) rose 1.28 percent to $29.99 in Thursday's trading.
Rite Aid
Retail drugstore chain operator Rite Aid reported a 1 percent decline in June same-store sales.
The Camp Hill, Penn.-based company said June front-end same-store sales increased 0.3 percent. Pharmacy same-store sales, which included an approximate 672 basis points negative impact from new generic introductions, decreased 1.6 percent.
Shares of Rite Aid Corporation (NYSE: RAD) fell 2.76 percent, to $1.41 apiece.
© Copyright IBTimes 2023. All rights reserved.