US June Jobs Report: Unemployment Fell For The Right Reason This Time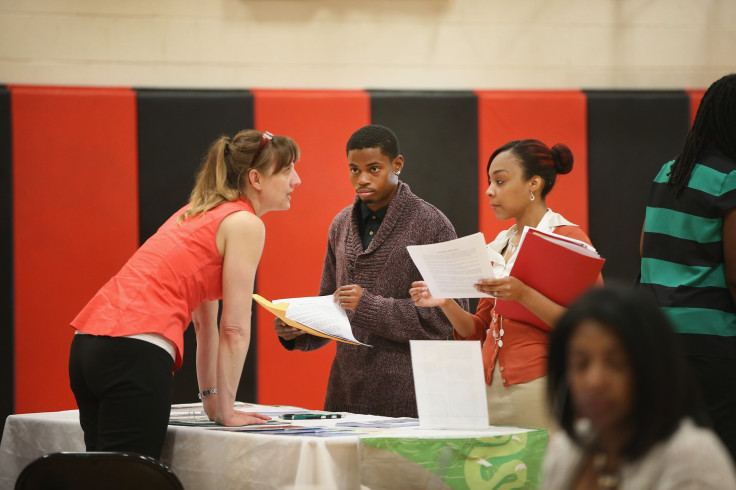 UPDATE: Janet Michael of Atlanta hasn't found full time work since her last manufacturing job ended in 2009. Eagan, Minnesota IT architect by trade, Mike Adair, hasn't had a job interview since September. These are the faces of the underemployed or long-term unemployed. Read their stories here.
Original story begins here:
There was much to celebrate in the U.S. jobs report released Thursday by the Department of Labor. Hiring for the past six months is stronger than it's been since January 2000, with April's revised figure topping 300,000 for the first time in 27 months.
"The report was not only better than expected, but strong across the board," Kate Warne, head of research at investment firm Edward Jones in St. Louis, told International Business Times. "If you look at this report, no matter how you dig into it, it shows the labor market is improving."
June employment jumped by 288,000 jobs, exceeding economists' forecasts. And most important, the unemployment rate declined to 6.1 percent for the right reason: because people found jobs instead of giving up their search, which can lower the jobless rate as more people drop out of the labor market altogether.
The labor force participation rate has remained the same since April, suggesting the alarming 36-year-low on the number of people working or looking for work may have bottomed out at 62.8 percent, down from a historic peak of 67.3 percent in first quarter of 2000.
If conditions continue as they have been since the start of the year, the participation rate could begin to rise as the dejected and economically moribund jobless begin to see glimmers of hope in their communities and start sending out résumés again.
"We've definitely seen over the past few months a greater diversity of jobs appearing on our site," Tara Sinclair, an economist for Indeed.com, the largest jobs search engine in the U.S., told IBTimes. "We're seeing a lot of IT and STEM [science, technology, engineering and math] jobs and some top titles across the major cities in project management, account managers and executive positions. Just a few months ago the job positions were dominated by health care and education."
But one issue stands out: wage growth. More lower-paying jobs have been created in the five years since the end of the Great Recession. With less cash in their pockets, workers can't buy as many things. In an economy so heavily reliant on consumption, wage growth is vital.
"The majority of Americans are facing continued downward pressure on wages almost entirely across our labor market, which is a drag or even an anchor to continued economic recovery," Damon Silvers, head of policy at the AFL-CIO, the largest union federation in the U.S., said during a Thursday conference call.
"Wage growth was little better than average," Warne said. "This recovery has been so slow and wage growth has been quite weak. The report still says that wages aren't rising very rapidly."
Average hourly earnings growth increased 6 cents in June, to $24.45, lower than the 7 cents gain in February. Wages have risen 2 percent over the past 12 months, which is still significantly lower than the historical average of 3.5 percent.
© Copyright IBTimes 2023. All rights reserved.