Obama's Pittsburgh Pledge To Spur Innovation Isn't Likely To Deliver Those Million Manufacturing Jobs He Promised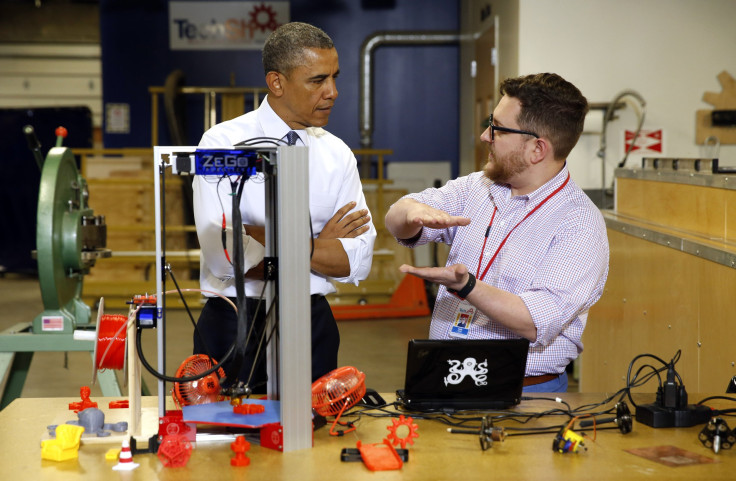 Five years ago this month, the longest period of economic contraction since the Great Depression of the 1930s ended, but since then the pace of lower-paying jobs in the services industry has greatly outpaced growth in manufacturing.
Hoping to stimulate that anemic rebound in U.S. manufacturing jobs, President Barack Obama announced in Pittsburgh on Tuesday a plan to open public-private research spaces to give access to tools that are prohibitively expensive for startups, such as 3D-printing.
Speaking in Pittsburgh, once a major steel-producing city that is faring better than other former manufacturing hubs in the American Rust Belt in transforming its economy, the president outlined his plan to provide entrepreneurs with "more than $5 billion worth of advanced equipment in federal R&D facilities that they may use to develop new technologies and launch new inventions."
So far, the president says he has mayors of 90 cities eager to participate with the federal funded program and manufacturers welcomed the announcement.
"The president's announcement is an important step on the path toward a more vibrant manufacturing ecosystem in America," Scott Paul, president of the trade group Alliance for American Manufacturing, said in an emailed statement. "Opening federally supported research spaces to American entrepreneurs will help to ensure that we not only dream up the next big idea, but that we also make it here."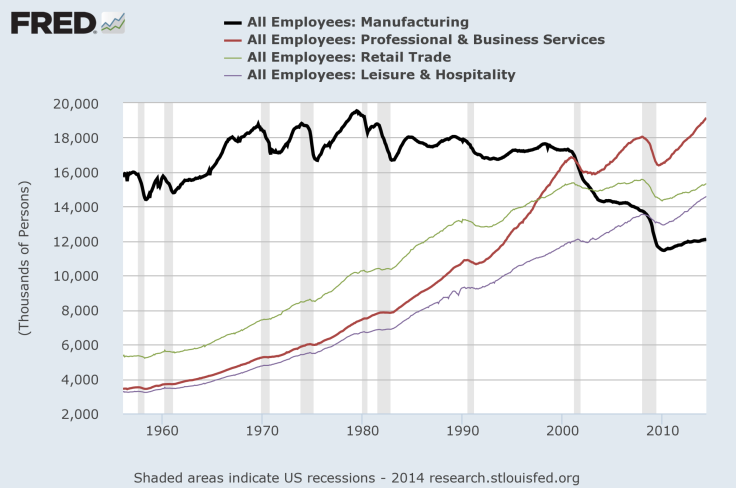 These days, Americans are less likely to find work helping entrepreneurs innovate and produce goods than they are to find jobs in hotels, restaurants and retail – jobs that typically pay a few dollars above minimum wage and offer few if any benefits, unaffordable health insurance, no overtime and no paid leave. While decent benefits-offering jobs in professional services have seen a strong post-recession rebound, manufacturing work has been in a steep decline since the nine-month recession of 2001.
Whatever factory jobs have been recovered since the end of the Great Recession in June 2009, they're nowhere near bringing these jobs back to levels as recent as the late 1990s when a typical month employers would add 16,000 to 19,000 manufacturing jobs to the economy.
During his 2012 presidential campaign, Obama pledged to create a million manufacturing jobs before the end of his second term in office. He has 866,000 jobs to go to meet that goal, and the U.S. economy will need to add an average of about 29,000 manufacturing jobs a month for the rest of Obama's term in office, which end in January 2017, in order to meet the pledge. Since the start of the year, and average of 9,200 manufacturing jobs were added to the nation's workforce.
The president has a long way to go to fulfill this goal.
© Copyright IBTimes 2023. All rights reserved.