US-Led ISIS Airstrikes In Syria Not 'Effective' Against Islamic State Group: Syrian Diplomat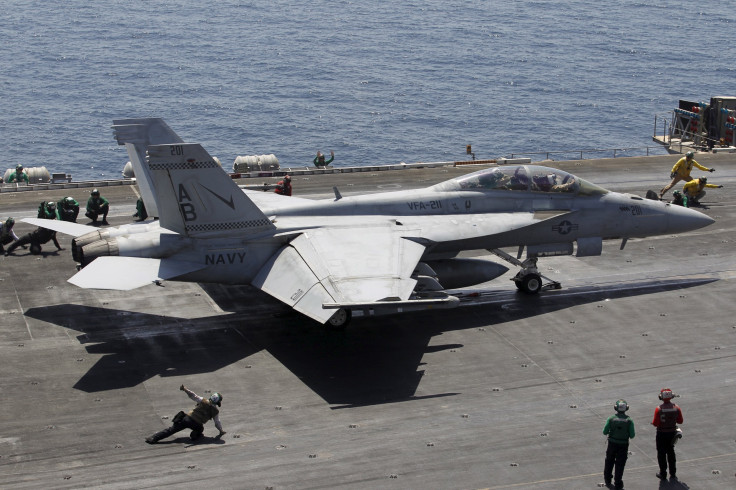 U.S.-led coalition airstrikes against the Islamic State group in Syria over the last year have not been "effective," said Syrian Deputy Foreign Minister Faisal Mekdad during an interview with the Japanese news service Kyodo. The airstrikes "were not effective and they in fact achieved nothing," Mekdad said Sunday, while also stressing that any fight against the Islamic State, also known as ISIS, should be coordinated with Syrian President Bashar Assad's government.
The terror group "has become stronger in both Iraq and Syria under the American war against terrorism," added Mekdad.
It was revealed last week that Syrian troops, which have been faltering in the fight against ISIS and other insurgents, have begun using new Russian weapons delivered by the Kremlin throughout September. They would not hesitate to ask Russia for increased aid, even ground troops, Syrian officials also said last week.
Syrian Military Expenditure Over Time | FindTheData
"Russia is helping Syria, and this is the main source of armament of our army," Mekdad said. "Russian military support does help our capacity," which will "definitely help the Syrian army advance in the struggle against terrorists."
Russia would consider Syria's request to send troops if Damascus asked for it, Kremlin spokesman Dmitry Peskov told reporters Friday, according to an Associated Press report.
The U.S. has publicly expressed its concerns about Russian involvement in Syria, saying Moscow's military presence could destabilize the country and lead to a possible confrontation between Russian and U.S. aircraft. But talks last week suggested that the U.S. was willing to work with Russia in defeating ISIS but would not condone Russia strengthening Assad's grip on power in Damascus.
Since the Syrian conflict began in 2011, more than 250,000 people have died and 4 million more have become displaced, not including the more than 7.6 million others who have been displaced within Syria, according to the United Nations.
© Copyright IBTimes 2023. All rights reserved.