US Marines Enter Battle In Iraq To Help Army And Peshmerga Defend Oil Fields From ISIS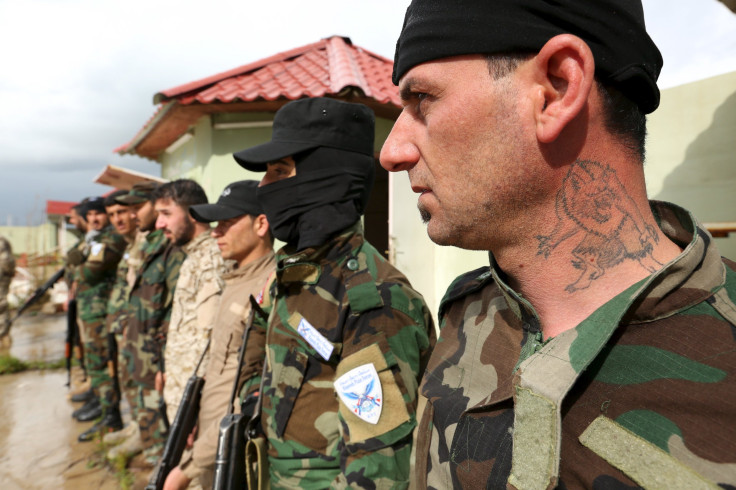 The Islamic State group is trying to retake control of the oil fields it lost two years ago in the semi-autonomous region of Iraqi Kurdistan by launching rockets at Kurdish and Iraqi soldiers. In an attempt to earn back the massive amount of cash it used to fund its international terrorism in 2014, the group has focused its resources on attacking Makhmur, a city just 75 miles miles from the oil-rich city of Kirkuk. So far, the group, also known as ISIS, has succeeded in outgunning the Iraqi forces in the city, but a new contingent of American Marines might change the outcome on the ground.
"Several weeks ago, thousands of Iraqi troops began occupying a tactical assembly area in Makhmur. This is part of the force generation associated with the liberation of Mosul," Col. Steve Warren, spokesman for the fight against ISIS in Iraq and Syria, said in a press briefing this week. Mosul is the de facto ISIS headquarters in Iraq. "These Iraqi forces, along with their coalition advisers, require force protection," Warren said. "So we constructed a small fire base to do just that."
The U.S. Marines in Iraq are on the front line and have been tasked with protecting Iraqi units in Makhmur — a scenario President Barack Obama wanted to avoid as long as possible during his time in office.
In a statement before meeting with congressional leaders on Sept. 3, 2013, Obama talked about his plan to combat ISIS and said: "The key point that I want to emphasize to the American people: The military plan that has been developed by our Joint Chiefs — and that I believe is appropriate — is proportional. It is limited. It does not involve boots on the ground. This is not Iraq, and this is not Afghanistan."
There are now more than 3,200 U.S. personnel in Iraq. Many have been tasked with training Iraqi soldiers, but others, such as the new contingent of Marines, are in active battles or are leading special operations to rescue hostages. Two American soldiers have died in Iraq since the U.S. deployed soldiers last year.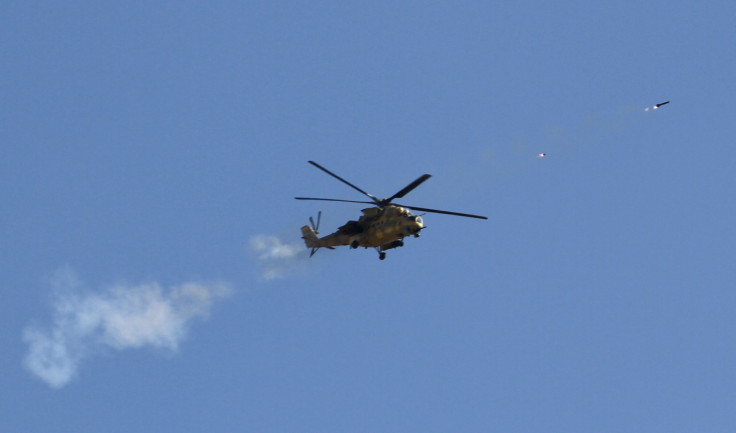 The deployment of the U.S. Marines comes at a time when Iraqi forces are struggling to keep ISIS at bay. Over the past year, the Iraqi forces, which consist of Kurdish soldiers and members of the Iraqi security forces, have fought the militant group with a limited amount of weapons and ammunition.
At a base in Tuz Khurmatu, Iraq, in June 2014, Brig. Gen. Shaher, a commander of a group of Kurdish fighters, stood on top of a small house, gazing east through his binoculars, blocking the blinding sun with his right hand. With his left, he pulled his belt that fastened his blue camouflage suit above his protruding stomach. He didn't look much like a fighter.
Anyone who looked through the binoculars could see the dusty lot behind the peshmerga base, filled with just a few tanks that men there said needed maintenance and new parts. The Kurdish soldiers were relying on faulty AK-47s and old, rickety vehicles to fight the militants, who had shiny, new anti-tank artillery — all purchased from the massive amount of oil produced and sold each day.
"These guys, everyone thinks of them as warriors, but the reality is they haven't really fought an intense battle in a while and they are out of practice," said Denise Natali, an expert on Iraqi Kurdistan from the National Defense University in Washington, referring to the Kurdish military also known as the peshmurga.
The peshmerga base International Business Times visited in June 2014 was at the front line of the fight against ISIS in Iraqi Kurdistan, but the Kurdish military was outrun by the wealthy, well-equipped ISIS militants.
Not much has changed since then.
Iraqi soldiers often do not receive their salaries from the central government, and after months of setbacks, morale is at an all-time low, Kurdish officials told IBT on a recent trip to Erbil. As a result, the U.S. is sending in much-needed equipment and artillery, as well as extra soldiers, to help the Iraqi forces.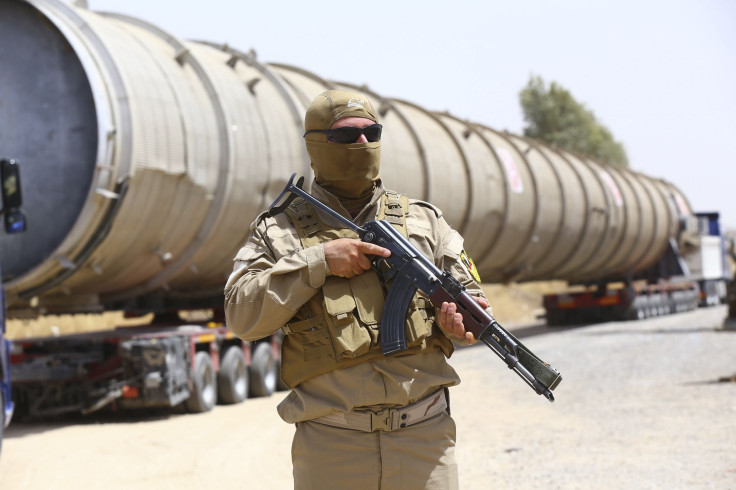 U.S. Marines, who operate out of a base in Makhmur, have been tasked with providing extra protection for Iraqi soldiers fighting ISIS and the U.S. advisers training them. The Marine fire power is supposed to allow the Iraqi forces to move west from Makhmur toward Qayyarah, where ISIS still produces more than 10,000 barrels of oil a day. The U.S. soldiers are offering an extra boost to the Iraqi forces to ensure that the country's oil and gas infrastructure stays intact.
Several American and British companies operate in Iraqi Kurdistan, including Chevron, ExxonMobil, Hess, Marathon Oil and Genel Energy. ExxonMobil and Chevron are in the exploration stage and have not started producing oil. Hess operated in the region until August 2014, when it pulled out because of poor exploration results. Marathon Oil, an oil and natural gas company based in Texas, holds approximately 109,000 acres in Iraqi Kurdistan. Other Western oil and gas companies from countries such as Norway and Switzerland are also active in Iraqi Kurdistan.
© Copyright IBTimes 2023. All rights reserved.
FOLLOW MORE IBT NEWS ON THE BELOW CHANNELS