US Military Suicides 2013: 479 Serving Personnel Took Their Own Lives In That Year: DoD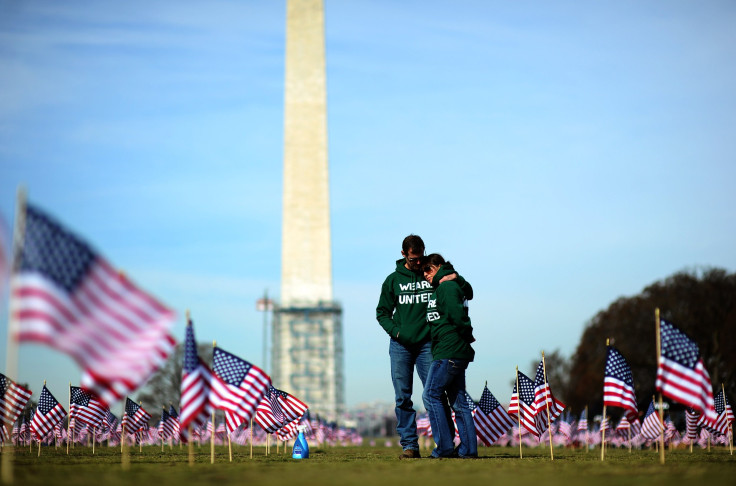 Almost 500 serving members of the U.S. military took their own lives in 2013, a significant number of them thought to have been suffering from post-traumatic stress disorder (PTSD), according to an official report from the U.S. Department of Defense.
Although the overall figure represents a drop from 2012, when the total number of suicides was 522, there are fears the final total for 2014 could rise again as the rate increased in the first half of the year.
The figures for serving soldiers are dwarfed by those for former soldiers. In the U.S., around 6,500 former members of the armed forces kill themselves each year.
In the U.K. in 2012 seven serving soldiers were confirmed to have taken their own lives and a further 14 suicides were suspected but inquests had not been held. It is unclear why the rate is lower than in the U.S., though access to firearms may be one possibility.
Although, unlike in the U.S., the UK's Ministry of Defence (MoD) does not record suicides by former members of the armed forces, a BBC investigation for Panorama found that in 2012 more killed themselves (50) than died in military combat (40).
Some of those who took their own lives are said by their families to have been suffering from PTSD, an anxiety disorder which affects people who witness traumatic events including accidents, abuse and military combat. Sufferers often experience flashbacks, nightmares and feelings of guilt.
The MoD says the rate among former soldiers is lower than that for the general population.
An MoD spokesman said: "Every suicide is a tragedy and our thoughts remain with the families of all those who have sadly taken their own lives. Mental health of our personnel and veterans is a top priority for the Government, that is why we have committed £7.4 million to ensure there is extensive mental health support in place for everyone who needs it."
This article is copyrighted by IBTimes.co.uk, the
business news
leader
FOLLOW MORE IBT NEWS ON THE BELOW CHANNELS