US Military's F-35 Fighter Reaches Peak Fail Thanks To Radar Glitch That Forces Pilots To Switch Power Off And On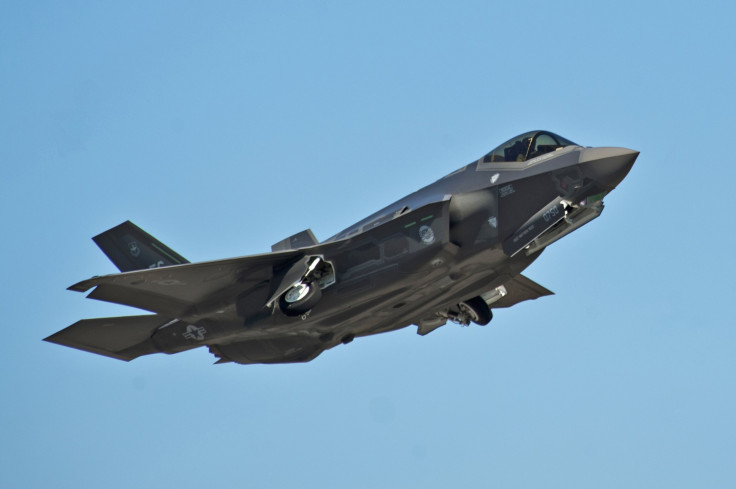 Everyone knows that sometimes, when technology isn't working right, you just have to turn it off and on again. That's standard protocol for fixing old video games, computers and smartphones. But maybe it shouldn't be the best way to fix the radar system on the most technically advanced military plane ever built.
The F-35 Joint Strike Fighter, built by Lockheed Martin for three U.S. military services and at least eight American allies, has been in development since 2001 but has been plagued by software flaws. The plane will reportedly control a personal fleet of surveillance drones, will enable pilots to fire missiles from their helmets and has unprecedented weapons range. But it's at least $163 million over budget, is years behind schedule and hasn't undergone cybersecurity tests.
Now, a just-announced technical issue with the radar threatens to push back production again and create more questions about how the F-35 will perform against existing U.S. fighter planes. U.S. Air Force Maj. Gen. Jeffrey Harrigian told IHS Jane's, a military consultancy, that pilots started noticing an issue with the radar last year.
"What would happen is they'd get a signal that says either a radar degrade or a radar fail — something that would force us to restart the radar," he said, as quoted by the Guardian Tuesday. "Lockheed Martin discovered the root cause, and now they're in the process of making sure they take that solution and run it through the [software testing] lab."
This revelation comes after the U.S. Department of Defense released a report last month detailing the ongoing software issues embedded in the plane's design. Dozens of problems were mentioned, including technical problems "in fusion, electronic warfare, and weapons employment resulting in ambiguous threat displays, limited ability to respond to threats, and a requirement for off-board sources to provide accurate coordinates for precision attack."
Meanwhile, the Chinese government is shopping the FC-31 fighter plane, a jet that's often been compared to the F-35 Joint Strike Fighter. In 2013, suspected Chinese hackers were blamed for a data breach that resulted in the theft of the F-35's blueprints.
© Copyright IBTimes 2023. All rights reserved.