US Milk Prices Hit Record High As Domestic Dairy Consumption Surges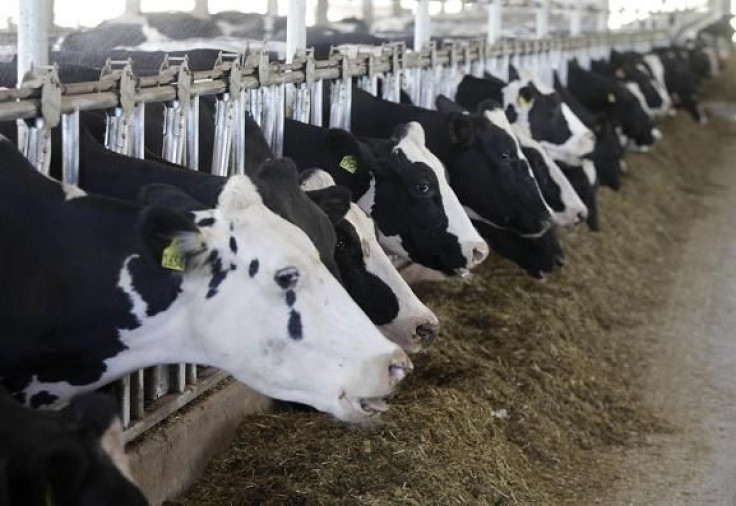 Milk futures hit a record high for the eighth consecutive month in September, driving a boom in domestic milk production.
Class III milk futures, which influence prices of key products like cheese, were trading at $24.43 per hundred Tuesday, an increase of more than 25 percent on the year.
At the same time, U.S. dairy producers shipped 17 percent of global milk production over the first six months of 2014, marking another record for the American milk industry, Alan Levitt, a spokesman for the U.S. Dairy Export Council, told Bloomberg News. Meanwhile, domestic milk and cheese consumption are estimated to hit record highs of 93.4 million metric tons and 4.88 million tons, respectively, according to the USDA.
Profit margins are also exceptionally high for many of the nation's dairy farmers as they continue to pay low prices for corn and soybeans to feed cattle. Wisconsin farmers, for example, paid $3.70 per bushel for corn as of August, a fall of $2.48 from August 2013, according to Wisconsin State Farmer.
Despite the rise in dairy consumption in the U.S., the combination of rising prices and booming production signals that prices will likely fall in in the long run, according to some analysts, a fact that is reflected in futures quotes provided by CME Group. The futures company and exchange quotes class III milk futures at $19.85 by December, stabilizing at about $18 in 2015.
The average price of a gallon of whole, fortified fresh milk was $3.65 as of July, an increase of 5.7 percent over the same period last year, the most recent Bureau of Labor Statistics data show.
© Copyright IBTimes 2023. All rights reserved.