US Multiplying Fee To Renounce Citizenship To $2,350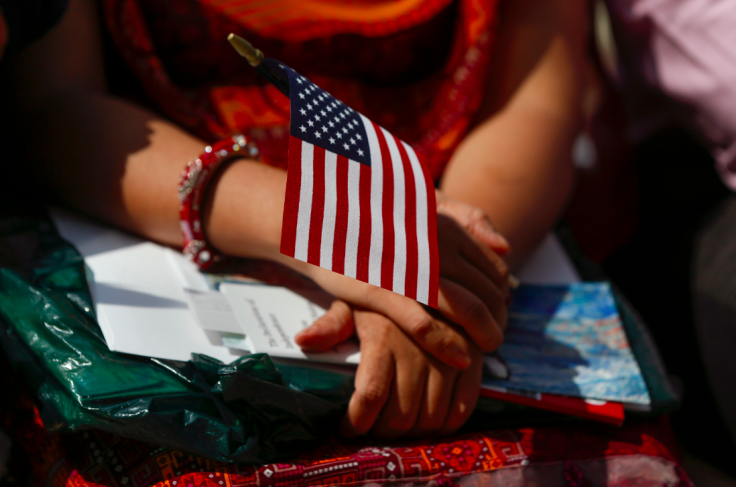 Americans are permitted to renounce their citizenship, but they have to pay. In fact, they now have to pay 422 percent more, Forbes reported Thursday. The price has just more than quadrupled from $450 to $2,350.
A State Department spokesman said the sharp increase reflects the goverment's real cost to process the application. "Demand for the service has increased dramatically, consuming far more consular officer time and resources," Undersecretary Patrick Kennedy wrote, according to Global News.
"Documenting a U.S. citizen's renunciation of citizenship is extremely costly, requiring American consular officers overseas to spend substantial amounts of time to accept, process, and adjudicate cases," he added. "The department believes there is no public benefit or other reason for setting this fee below cost."
The U.S. has seen an increase in expatriations of late. Hordes of Americans are not fleeing the country, but it's apparently a noticeable number. There was a 221 percent increase in Americans renouncing nationality in 2013, Forbes repotts.
Why is this happening? It could be to avoid taxes.
When Facebook co-founder Eduardo Saverin, who was born in Brazil but lived most of his life in the U.S., left for Singapore, Sens. Bob Casey, D-Pa., and Chuck Schumer, D-N.Y., introduced an "Ex-Patriot Act" to increase the exit tax to 30 percent for anyone would leave the U.S. to evade taxes, but it never went through.
A citizen has to prove five years of U.S. tax compliance if he wants to renounce citizenship, and people who have a net worth greater than $2 million have to pay an exit tax, the news site said.
Many expatriates are going to Canada, where the backlog at the U.S. Consulate in Toronto stretches into late January 2015, Global News wrote.
Burger King (NYSE:BKW) has just jumped the border in a move widely seen as a tax dodge. It plans to buy Canadian fast-food company Tim Hortons (TSX:THI) and then pretend Tim Hortons bought it.
© Copyright IBTimes 2023. All rights reserved.