US Navy Helping PLA Subs Gain Lethal Skills By Sailing More Ships Into South China Sea
KEY POINTS
Western governments have warned of the dangerous behavior by PLA forces in the Indo-Pacific region
Western warships regularly conduct freedom of navigation through the disputed waters of the South China Sea
'The more we interact with them, the calmer and more confident our sailors are,' says PLA Navy's Captain Wang
Chinese submarines are using their routine encounters with the U.S. Navy, allied warships and military aircraft in the South China Sea region to test and enhance their combat capabilities under real conditions, according to a report.
When a PLA submarine detachment of China's Southern Theater Command Navy reportedly spotted a foreign warship during a routine exercise in the South China Sea, it immediately switched from training mode to combat mode, state-run daily Global Times reported Sunday.
Once the sonar team of the PLA submarine identified the foreign warship, the combat team carried out a simulated attack and defense drill with it, the report added.
The report comes at a time when Western governments, particularly the U.S., have warned of the dangerous behavior of PLA forces in the Indo-Pacific region that increases the risk of an accident.
"When we spot adversaries at sea entering some sea regions, we would proactively move ahead and meet with them, using them as practice partners," PLA Navy's Captain Wang Hailiang told China Central Television (CCTV), according to the Global Times.
"The more we interact with them, the calmer and more confident our sailors are," Wang said, adding that such situations have become quite common.
In a similar but unrelated incident, a PLA Navy submarine reported to be on a training mission used noises caused by merchant and fishing vessels around to avoid detection when it was followed by a foreign anti-submarine aircraft.
"Only if we train as if it was a war can we fight a war as if it was a training," CCTV quoted instructor Senior Captain Zhao Aijun as saying, according to the Global Times.
Foreign warships and warplanes, particularly those from the U.S. that conduct close-in operations in the South China Sea, the Taiwan Strait and the East China Sea offer a good chance for the Chinese military to gather real intelligence on them and boost combat capabilities, an unidentified Chinese military expert was cited as saying by the outlet.
Western warships that regularly conduct freedom of navigation through the disputed waters of the South China Sea or on other international sanctions missions regularly encounter hostile PLA forces in the region.
Earlier this month, Chinese military jets repeatedly harassed a Royal Canadian Air Force patrol plane based out of Japan carrying out missions to enforce international sanctions against North Korea. Similarly, the Australian navy had accused the Chinese navy of shadowing the country's warships in the contested waters of the South China Sea.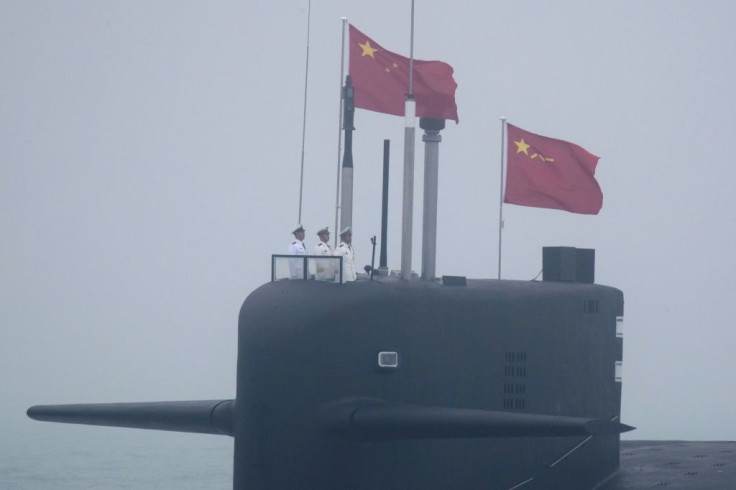 © Copyright IBTimes 2023. All rights reserved.