U.S., North Korea Nuclear Weapons Talks Begin in Geneva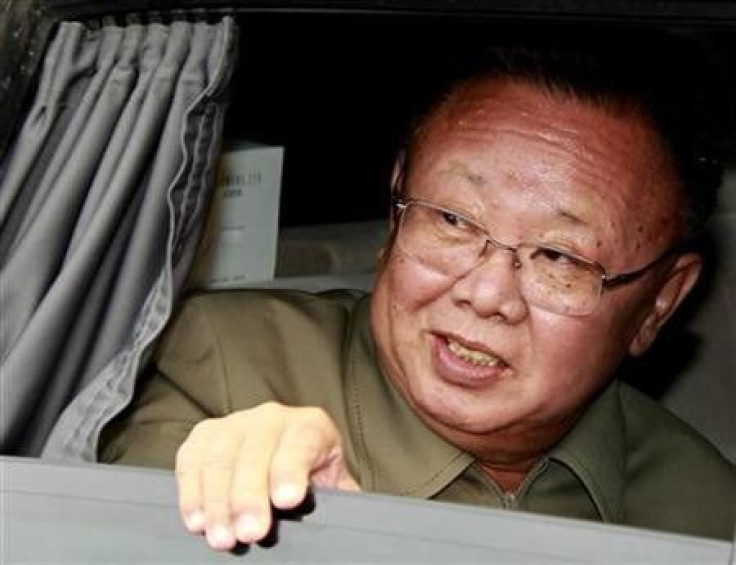 The United States and North Korea began two days of talks in Geneva, Switzerland on Monday that will reportedly serve as a testing ground for the possibility of wider discussions between the two nations regarding North Korea's nuclear program.
Delegations from the U.S. and North Korea, formally known as the Democratic People's Republic of Korea, began at approximately 10 a.m. and lasted for two hours until the delegations broke for lunch, according to a statement from Clifford Hart, the U.S. Special Envoy to the Six-Party talks, that was posted on the U.S. State Department Web site.
The U.S. delegation is being led by Stephen W. Bosworth, President Obama's special envoy for North Korea Policy, while the DPRK delegation is led by First Vice Foreign Minister Kim Hye-gwan. Hart said representatives from the two nations met again in the afternoon for just over an hour and are scheduled to meet again in the evening for a working dinner.
Monday's meeting is the second time the two countries have met for nuclear discussions since July, after a three-year freeze in diplomacy.
Hoping for A Fresh Start
American officials are attempting to determine whether North Korea -- which has engaged in propagandistic attacks against the U.S. since the Korean War -- is serious about fulfilling its commitment to disarmament as specified by the 2005 joint statement of the six-party talks.
In 2005 North Korea agreed to abandon its nuclear weapons programs in exchange for economic assistance and additional incentives from the other nations involved in the talks, including China, Japan, South Korea, Russia and the United States. The talks occurred after North Korea withdrew from the Nuclear Non-Proliferation Treaty in 2003, an agreement dating from 1970 that aims to limit the spread of nuclear weapons across the planet.
Under the treaty, only the United States, Russia, the United Kingdom, France and China are recognized as nuclear weapon states. Four non-parties are currently known or believed to possess nuclear weapons: India, Pakistan, Israel and North Korea.
On Monday, U.S. Defense Secretary Leon Panetta penned an opinion piece in Japan's Yomiuri newspaper that condemned North Korea for continuing to engage in reckless and provocative behavior and developing nuclear weapons and ballistic missiles, which pose a threat not just to Japan but to the entire region.
Specifically, North Korea came under fire after it shelled a South Korean-controlled island near their disputed sea border last fall, killing at least two soldiers. In March 2010 a South Korea navy ship was sunk after a suspected torpedo attack from a North Korean submarine, killing 46 seamen. North Korea has denied its involvement in the torpedo attack.
On Monday, China urged North Korea -- which has been any ally of the Hermit Kingdom for decades -- to improve its ties with the U.S. and South Korea. During a visit to North Korea, The Associated Press reports that Chinese Vice Premier Li Keqiang told North Korean Premier Choe Yong Rim that improving relations with its longtime foes would promote stability in the region.
Since the 1990s North Korea has struggled with a massive food shortages that have killed hundreds of thousands of people. The U.S., China and South Korea have donated billions of dollars in food, energy and medical assistance since that time, according to a June 2011 study from the Congressional Research Service, which reports the U.S. has provided North Korea with $1.2 billion in assistance since 1995.
As of February 2011, the U.S. is no longer providing aid aside from a small medical assistance program. The Obama administration had said it would be willing to provide large-scale development aid if North Korea takes steps to irreversibly dismantle its nuclear program.
© Copyright IBTimes 2023. All rights reserved.