US Nuclear Weapons In Germany: Russia Concerned By American Plans To Add To Stockpile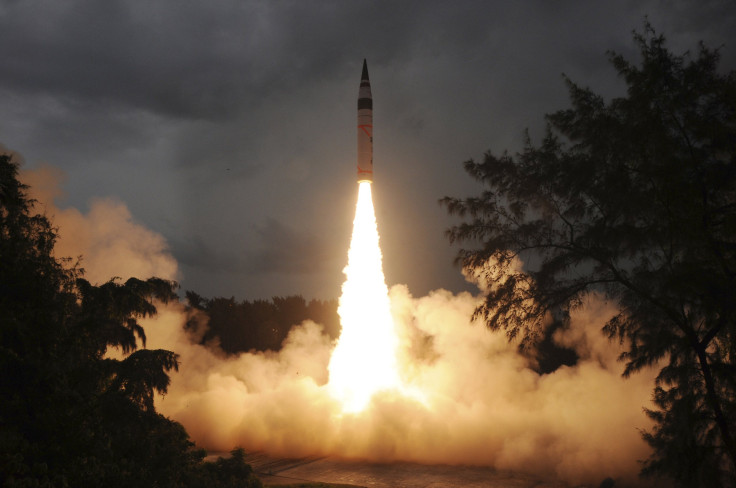 Russia is concerned about U.S. plans to modernize and station additional nuclear weapons in Germany, according to Russian Foreign Ministry spokeswoman Maria Zakharova, who spoke with a German TV channel Tuesday. The channel had reported earlier in the day that the U.S. planned to station 20 nuclear weapons in the European country, as per a line in the 2015 U.S. defense budget.
"We are concerned that these states actually have nuclear weapons as part of the framework of NATO's nuclear sharing program," said Zakharova in an interview with Germany's ZDF television, according to Russian news site Sputnik.
Zakharova also said that the move would contravene the Treaty of Nonproliferation of Nuclear Weapons, which was ratified by 191 nations in 1970 to stop the spread of nuclear weapons.
Nuclear Arsenal by Country | FindTheData
"At the same time in Europe -- not just in Germany, but also in Belgium, the Netherlands, Italy and Turkey -- U.S. tactical nuclear armaments remain deployed," said Zakharova, who also claimed that Russia had reduced its own stockpiles fourfold since the 1990s, despite the U.S. keeping its arsenal at strength. "The Americans are modernizing their aerial bombs, and the NATO European members are modernizing their aircraft that carry these weapons," he said.
The U.S. continues to maintain nuclear carrying facilities in the countries mentioned by Zakharova through a NATO sharing program. As part of nuclear sharing, host countries carry out consultations, make decisions on weapons policy and maintain equipment required for the use of nuclear weapons, including warplanes capable of delivering them. The United Kingdom and France are the only countries in Europe that maintain state-owned nuclear arsenals.
As part of the renewed hostilities between the U.S.-led NATO and Russia, who are clashing over Moscow's military actions in Ukraine, Russia has threatened to place short- to medium-range nuclear capable missiles in Kaliningrad, an enclave on the Baltic coast controlled by Russia, according to a BBC report. The missiles would have the ability to reach nearly all areas of Europe.
© Copyright IBTimes 2023. All rights reserved.
FOLLOW MORE IBT NEWS ON THE BELOW CHANNELS