US Oil Companies Chevron Corp, Exxon Mobil Corp Face Shareholder Pressure On Climate Change Issues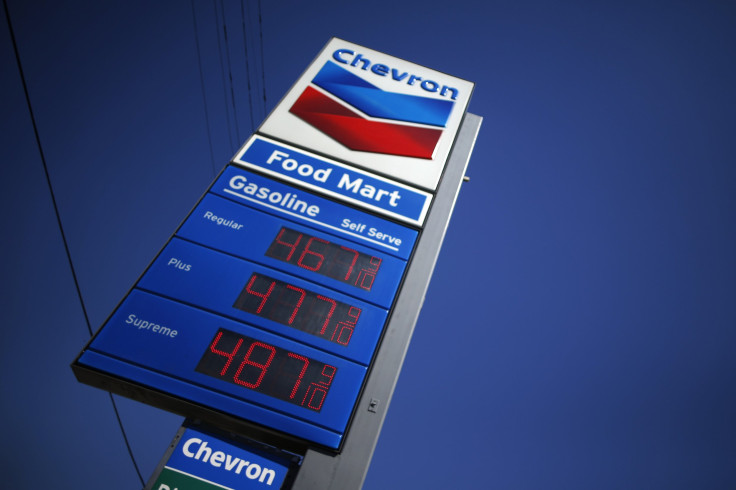 Exxon Mobil Corp. and Chevron Corp. are facing pressure from environmentally focused shareholders. At the U.S. oil giants' annual meetings Wednesday, shareholders are set to vote on a handful of progressive resolutions, including a measure to add a climate change expert to their boards of directors and an initiative to steer investment away from risky and carbon-intensive projects like Arctic oil and gas drilling.
The resolutions are part of a larger movement by sustainability advocates to push energy giants to acknowledge their role in contributing to harmful greenhouse gas emissions and to assess the risks companies face if low-carbon policies force them to leave oil, coal and natural gas in the ground. In January, Royal Dutch Shell PLC recommended that its investors approve a resolution requiring the company to disclose its "stranded asset" risks -- a move that environmental groups say validates their years-long efforts.
"Big Oil will not make money the same way it did last century," Natasha Lamb, director of equity research and shareholder engagement at wealth manager Arjuna Capital, said in a statement. "Chevron faces two physical truths: There is only so much easy-to-get oil in the ground and only so much carbon we can pump into the air."
Arjuna Capital and As You Sow, a shareholder advocacy organization, filed a resolution calling on Chevron to ditch its plans for "unconventional" drilling projects, including in the Canadian tar sands and Arctic waters, and instead return the capital to shareholders. "The next hundred years will be defined by these limits," Lamb said. "Winning companies will focus on shareholder value, returning a greater percentage of profits to shareholders rather than risk investor capital chasing every last drop."
Separate shareholder groups filed resolutions with Exxon and Chevron to push the largest U.S. oil companies to add directors with deep knowledge of environmental and climate change issues to their boards. Boards of both energy companies have opposed the effort, Reuters reported Wednesday.
"Just one authoritative figure with acknowledged expertise and standing could perform a valuable role in ways that would enable the board to more effectively address the environmental issues and risks inherent in its present business model regarding climate change," according to the Exxon proposal cited by Reuters.
Exxon and Chevron said in their respective proxy filings that their board members have sufficient expertise to confront the challenges of climate change and potential carbon reduction efforts by the U.S. and other governments.
© Copyright IBTimes 2023. All rights reserved.