Chevron Finalizes Sale Of Its Clean Energy Subsidiary, Marking Latest Oil Industry Move Away From Renewables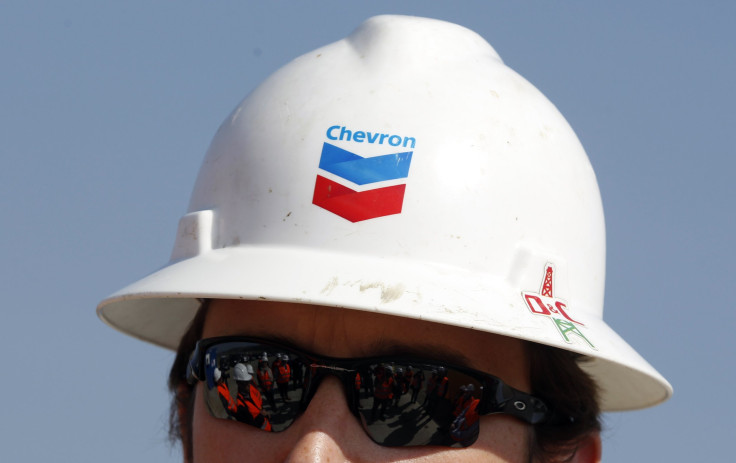 Chevron Corp. (NYSE:CVX) has finalized the sale of its renewable energy subsidiary, marking the global oil industry's latest step back from cleaner technologies. Chevron Energy Solutions was sold to California-based OpTerra Energy Services for an undisclosed amount last Friday, a Chevron spokesman confirmed to Bloomberg News this week.
Chevron, which acquired the subsidiary from PG&E Energy Services in 2000, said the group had developed hundreds of renewable and energy-efficiency projects that were "reducing greenhouse gas emissions by more than 3 million metric tons," Bloomberg noted.
In an email to International Business Times, Gareth Johnstone, a Chevron spokesman, confirmed that the company "has not exited or abandoned renewables."* The sale of its subsidiary is "part of an internal strategic focus on supporting Chevron's upstream and downstream businesses." Johnstone said Chevron continues to operate "a portfolio of renewables, including wind, geothermal and solar" in the United States and internationally, which is listed on its website.
Earlier this year, Chevron sold its 48-person business unit that develops renewable power plants and energy-savings projects for U.S. federal agencies. The oil giant also pulled back funding for biofuel projects last year.
Royal Dutch Shell PLC (NYSE:RDS.A) and BP PLC (NYSE:BP) have similarly scaled back investments in renewable biofuels, including cellulosic ethanol produced from woody plants and waste. The two companies stopped funding four projects last year because they said the technology will not be economically viable until 2020 or later, Environmental Leader reported at the time. That brought overall biofuel investments from a high of $7.6 billion in the last quarter of 2007 to a low of $57 million for the first quarter of 2013.
BP also divested its U.S. wind farm division last year as the company narrowed its focus to high-yield oil and gas projects. The British oil major dumped its solar business in 2011 after four decades in the game, saying the unit had become unprofitable. Shell suspended its wind, solar and hydrogen projects in 2009.
The moves away from clean energy are concerning to analysts who warn the fossil fuel companies could be caught off guard if governments take meaningful action to rein in planet-warming carbon dioxide emissions, Bloomberg reported in June.
*9/3/14 3:00 p.m. EDT: An earlier version of this story indicated that Chevron had "exit[ed] the renewables business" and "abandoned its foray into cleaner technologies." The story has been updated to reflect the company's continued investments in renewables projects and adds comments from a Chevron spokesman.
© Copyright IBTimes 2022. All rights reserved.
FOLLOW MORE IBT NEWS ON THE BELOW CHANNELS