US Oil Export Licenses Doubled This Year From A Year Ago As Canadians Refine More American Crude
The U.S. government granted almost twice as many licenses to ship crude oil abroad this year as it did in fiscal 2012, with Canadian companies receiving the most licenses overall – 96 out of the total 103, according to recent data.
According to data obtained by the Financial Times, despite the fact that Canada is one of the biggest foreign oil suppliers to the U.S., the country has been importing more American crude.
In September, the U.S exported 99,000 barrels per day to Canada. Traders estimate that this could grow to 200,000 barrels per day to reach a record high.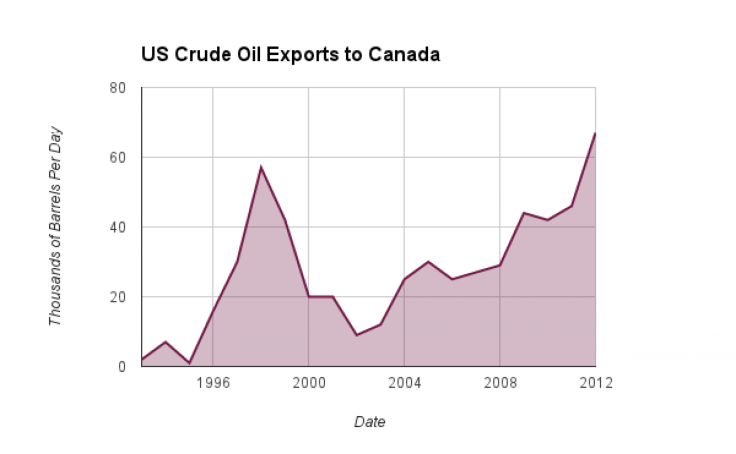 Canadian imports of U.S. oil gained a higher profile earlier this year when an oil train derailed in Lac-Megantic, Quebec, carrying a shipment of U.S. crude headed for the New Brunswick operation of Irving Oil, the company that owns Canada's largest refinery.
North America's biggest refiner, Valero, received a license to export 60,000 barrels per day from Texas to Quebec, according to Financial Times.
Importers have become more interested in U.S. crude since prices for the Gulf Coast product dipped below the benchmark European Brent price a few months ago. In September, prices for Louisiana Light Sweet dropped to just $109 per barrel, compared to the $116 price for Brent.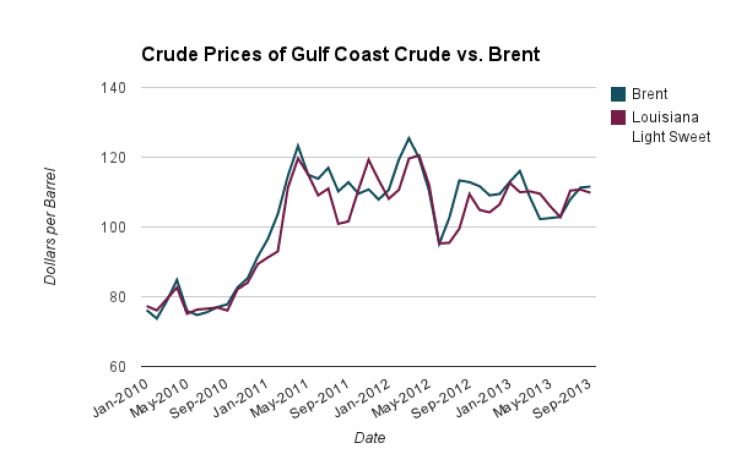 © Copyright IBTimes 2023. All rights reserved.