US Oil And Gas Revolution: Surprising New Study Finds Energy Sector Helping US Economy By Raising Disposable Incomes As Well As Enhancing US Trade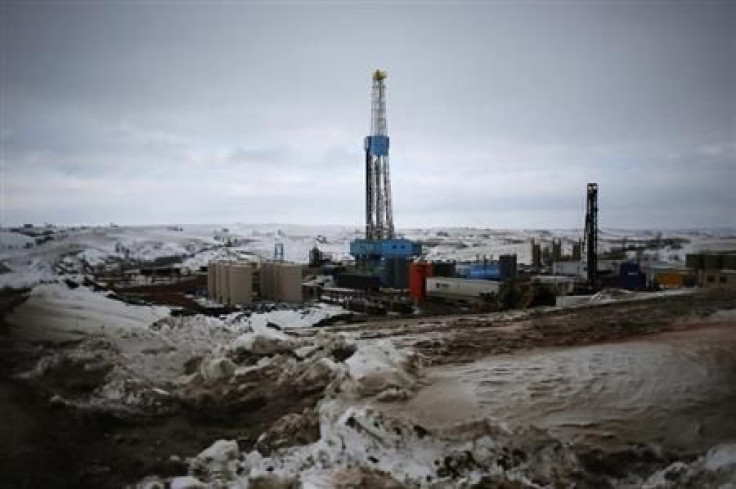 Unconventional oil and gas production in the U.S. has increased household income, boosted trade and helped increase U.S. competitiveness in the world economy, according to a new study released by IHS Wednesday.
The oil and gas sector increased the disposable income by an average of $1,200 per U.S. household in 2012 and the figure is expected to grow to more than $2,000 in 2015 and more than $3,500 in 2025, the study said.
"The unconventional oil and gas revolution is not only an energy story; it is also a very big economic story that flows throughout the U.S. economy in a way that is only now becoming apparent," Daniel Yergin, IHS vice chairman, said.
Yergin, an energy expert, added that the "the growth of long-term, low-cost energy supplies is benefiting households and helping to revitalize U.S. manufacturing, creating a competitive advantage for U.S. industry and for the United States itself."
Chemical and other energy-intensive industries such as petroleum refining, aluminum, glass, cement and the food industry benefit from the secure supplies of low-cost energy from unconventional production.
The chemical manufacturing industry, for example, accounted for 13 percent of all U.S. merchandise exports in 2012. From 2007 to 2012, exports increased by $46 billion.
In addition the study found that the unconventional oil and gas chain and energy-related chemicals business will contribute $284 billion in value-added contributions to GDP in 2012. By 2025, that figure should increase to $533 billion annually, it said.
FOLLOW MORE IBT NEWS ON THE BELOW CHANNELS