U.S. Oil Production Topped 10% Of World's Supply In Fourth Quarter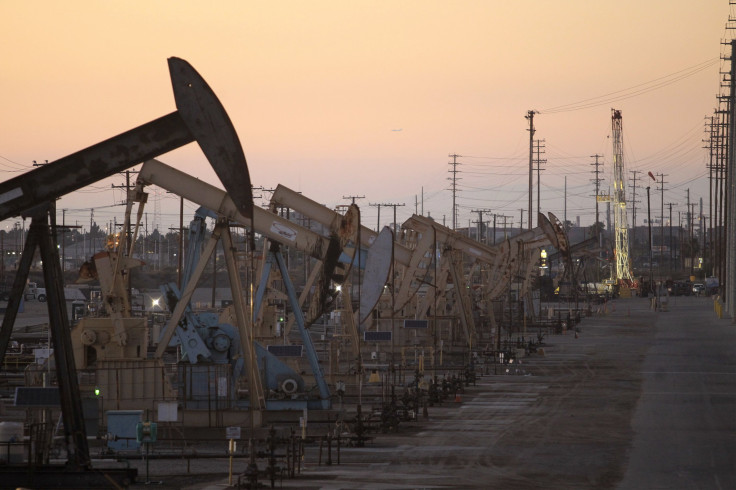 The U.S. produced enough oil in the fourth quarter to account for more than 10 percent of the world's supply, according to new data from the Energy Information Administration.
The production, at 7.84 million barrels per day in the last quarter of 2013, grew 9 percent from the year-earlier period, according to the report released Wednesday. About 41 percent of the total came from tight oil production, which uses hydraulic fracturing technology.
Most of the tight oil production came from the Eagle Ford play in South Texas and the Bakken Shale play in North Dakota and Montana. The plays are the poster children of the U.S. oil boom. About one-third of the tight oil production came from Eagle Ford, and 28 percent came from the Bakken. The two together accounted for 27 percent of total U.S. production that quarter.
Though Russia and Canada produce limited amounts of tight oil, the U.S. largely leads. In 2013, Canada extracted about 10 percent of its production from tight oil (0.34 million barrels per day), while Russia extracted only 1 percent of its production from tight oil (0.12 million barrels per day).
But production from tight oil tends to drop off after high initial output, so the U.S. oil industry may have a tougher time maintaining it. Another challenge to the industry is that conventional production is stagnant. To keep up production, oil operators will have to drill new tight oil wells to make up for both declining rates in current shale plays and for the declining conventional production.
Australia and the U.K. may be the next countries to ramp up production from tight oil, according to the EIA, followed by Mexico, Russia, China and Argentina.
© Copyright IBTimes 2023. All rights reserved.